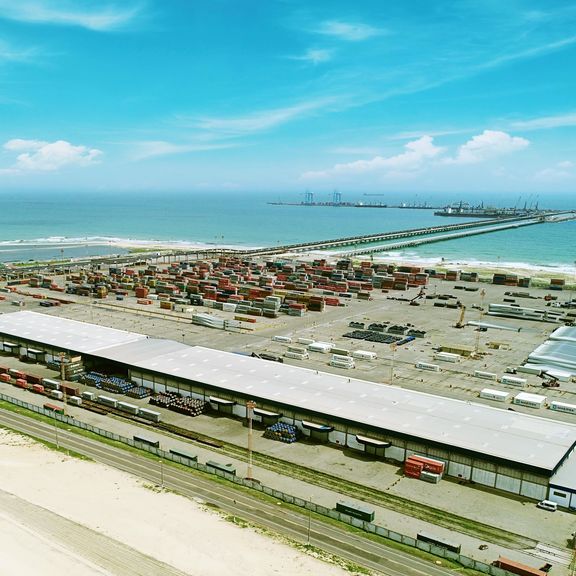 Pecém - Brazil
11 May 2021
The Port of Rotterdam Authority has been a partner in the rapidly growing Brazilian Pecém Complex since December 2018, creating opportunities for international trade flows and investments from Europe. Pecém's strategic location gives it the potential to become the logistical and industrial hub of Northeast Brazil.
The Industrial Area has some of the main manufacturing units in northeast Brazil. Secondly Port of Pecém has a world-class offshore terminal, which handled more than 22 million tons in 2021. The port complex also has an Export Processing Zone (ZPE), an area with attractive tax incentives for companies which focus on exporting.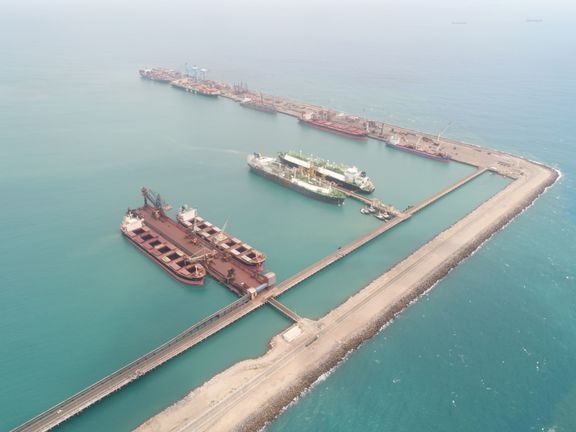 Port of Pecém
A key part of the Complex, the Port of Pecém, with its deep natural depth, was designed as an offshore port, incorporating the most modern measures in terms of safety for ports of this type and guaranteeing the necessary space for future long-term expansions. The Port started its operations in 2002.
There are three piers in its infrastructure, one for dry bulk, another for liquid bulk and the third serving as a Terminal for Multiple Use (TMUT). Combined with its strong competitive potential, this makes the Port of Pecém a consolidated hub and distributor of cargo for the major international markets.
In 2021, the Port of Pecém reached the mark of 22.4 million tons handled, thus becoming the second largest port terminal in northeast Brazil in terms of cargo handling. Due to the growth of the national and international economy and related market demand, Porto do Pecém expects to increase productivity to 45 million tons in 2030.
Industrial Area
The Pecém Complex covers over 17,000 hectares, with a complete infrastructure for the installation of new enterprises. More than 20 companies from various segments currentlyoperate in the Complex, generating employment and income in the region.
The Industrial Area of Pecém Complex has a qualified workforce and excellent infrastructure, providing state and federal road access as well as a rail link, all connected to one of the fastest growing ports in Brazil.
In total, more than 50,000 direct and indirect jobs are generated through companies from various sectors, such as civil construction, metallurgy, logistics, fertilizers, animal nutrition, and energy, including renewable energies.
ZPE Ceará – Free Trade Zone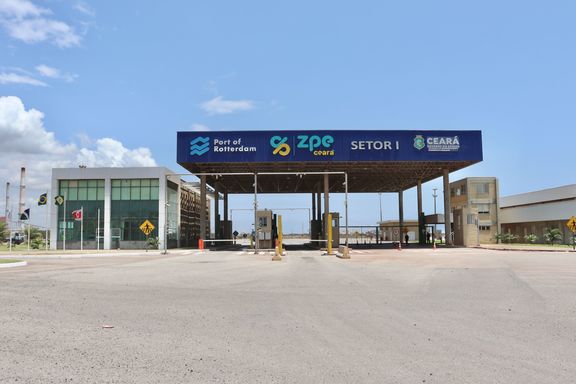 In operation since 2013, ZPE Ceará has been consolidated as an important instrument to promote growth and strengthen the economy of Ceará and Brazil. This is Brazil's first Free Trade Zone.
With 6,182 hectares of investment area, ZPE Ceará has handled more than 64 million tons of cargo in its history. The Free Trade Zone is strategically located, just 6 km from Port of Pecém and less than 60 km from Fortaleza, the capital of the State of Ceará. There are currently three companies in Sector 1: Companhia Siderúrgica do Pecém (CSP), the first integrated plant in northeast Brazil, White Martins, and Phoenix.
In November 2021, ZPE Ceará also inaugurated Sector 2, an expansion covering 1,911 hectares to receive new investments. The project's main differential is flexibility. The lots can be divided into different sizes, not only enabling the installation of large enterprises, like those related to the Green Hydrogen projects, but also of small and medium-sized businesses.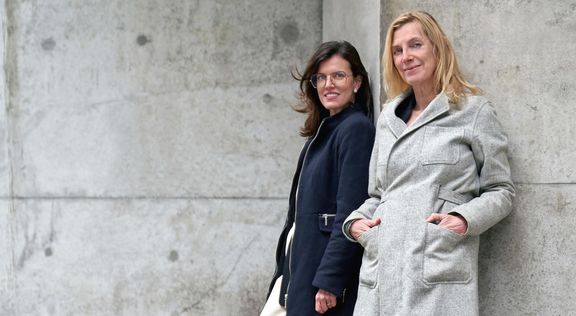 GREEN HYDROGEN CORRIDORS TRANSFORMING THE FUTURE
"This region is very rich in sunshine and wind but has always lagged behind economically. Now we can finally dream of a better future."