Energy transition
#WHS2023: Ports of Rotterdam and Pecém (Brazil) join Brazilian-Dutch cooperation
11 May 2023
On 10 May 2023, 27 parties operating in the ports of Rotterdam and Brazil's Pecém signed a cooperation agreement.
The aim of this partnership is to strengthen bilateral cooperation and knowledge and promote public and private initiatives between the Netherlands and Brazil in port development, port logistics, hinterland connection and port-related energy projects, such as offshore wind energy and green hydrogen production.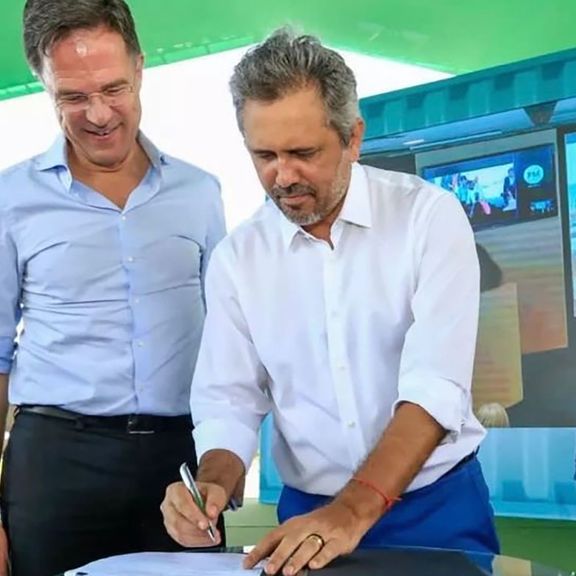 This cooperation contributes to the Port of Rotterdam Authority's ambition to become a pioneer in the European hydrogen economy. To this end, the port plans to import renewable energy on a large scale for the European energy supply in the form of green hydrogen. The Port of Rotterdam Authority co-owns the port of Pecém, which, as an industrial and logistics hub for north-east Brazil, offers opportunities for international trade flows and investment from Europe.
The agreement was signed in the presence of Prime Minister Rutte and the Dutch economic delegation at the port of Pecém and was part of his multi-day visit to Brazil. The declaration of intent was signed via a live video link between the World Port Center in Rotterdam and the Pecém Port Complex Integration Company, CIPP in Brazil, during the World Hydrogen Summit & Exhibition 2023 in Rotterdam.