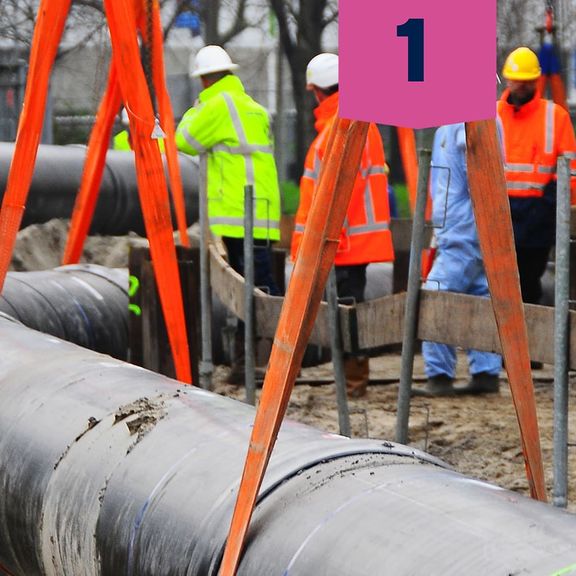 Energietransitie
Efficiency and infrastructure
Step by step, industry is becoming CO2 neutral. Together with parties in and outside the port of Rotterdam, industry is working on measures to reduce energy consumption (efficiency) and on the development of new infrastructure.
PILLAR 1
Towards a CO2 neutral port through efficiency and new infrastructure.
CO2 is captured and stored under the North Sea. Heat produced by industry in the port is used to heat homes and this will soon be extended to offices and greenhouses. More wind energy will be landed, while industry is preparing to make industrial processes more sustainable, including through the use of hydrogen.
A lot of new infrastructure is needed
In the years to come, these developments will require a lot of new infrastructure and the capacity of the power grid must be increased. As a result, Rotterdam will continue to serve as an energy port in North-western Europe with the import and transit of sustainable energy carriers and products. And infrastructure is an important precondition for the new energy system (Pillar 2).
Key projects include Porthos, Delta Corridor, the Hynetwork Services and WarmtelinQ.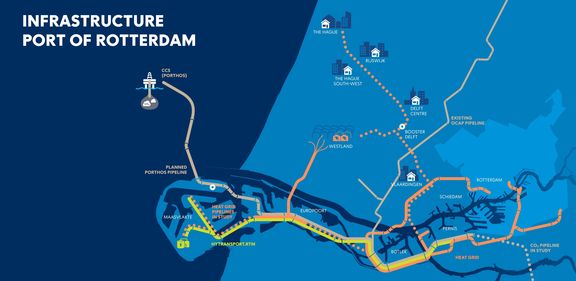 More information? Contact: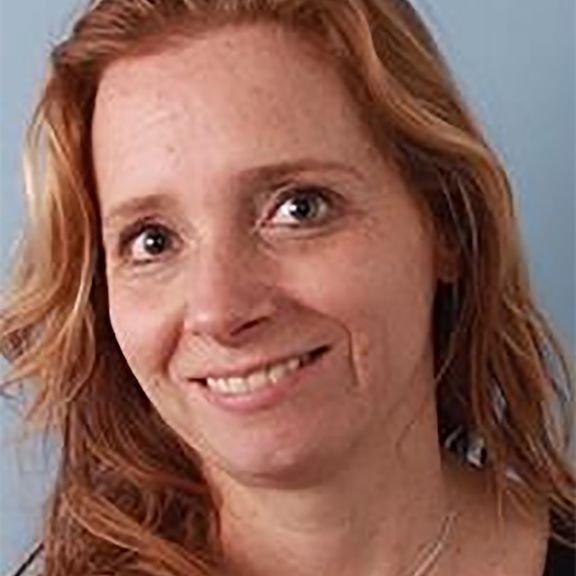 Maike Akkers
Program Manager Energy Infrastructure