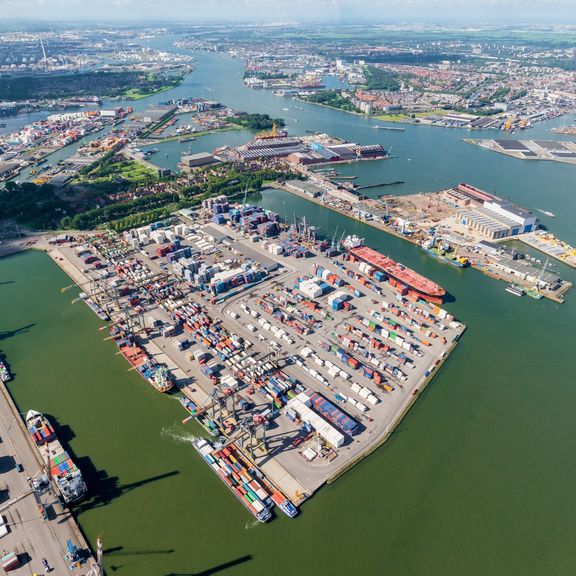 Are you looking for a premium business location at the heart of the port activities? The Waalhaven is the perfect place for logistics, industrial, maritime and business services as well as light and maritime industries.
Optimum multi-modal accessibility and the proximity of clients, suppliers and staff ensures that Waalhaven offers you every opportunity to grow and develop. The infrastructure and provisions are outstanding. Space for more companies is currently available on this dynamic and attractive top location in the heart of the Port of Rotterdam.
Calling card for your company!
Waalhaven has undergone an impressive metamorphosis in recent years. Together with the municipality and business community, the Port of Rotterdam Authority has developed this area into the maritime, industrial and logistics service cluster in Rotterdam. The public space has been revamped, accessibility increased and traffic flow improved - a tremendous boost for the look of this area! As well as small and medium enterprises, Waalhaven accommodates internationals and prominent maritime players, including Boskalis, MSC and Steinweg.
Excellent accessibility
Waalhaven has excellent accessibility from the A15, A16, A4 and A29. It lies directly on the Maasvlakte 2 freight track to the European hinterland. You can transfer freight to rail at RSC Rotterdam. And what about the excellent accessibility by water? All maritime plots have free access to the Nieuwe Waterweg: vessels are not hindered by locks and bridges.
The heart of port business
Waalhaven is in the centre of the maritime and offshore cluster at the Port of Rotterdam and is just a stone's throw from two strong industrial clusters: Botlek and Europoort. Companies in Waalhaven complement and strengthen each other. Their mutual cooperation forms a strong foundation for economic strength, enabling them to profit from the anticipated growth in the offshore cluster and the increasingly bigger cargo flows to and from the Port of Rotterdam. Who wouldn't want to be located at the heart of this dynamic hub?
Close to the city and staff
The transport links to Rotterdam city centre are excellent. This means you can draw on a huge pool of professionals with logistics and maritime sector experience. Waalhaven is the employment creator of Rotterdam. The approximate 12,000 people who work here commute by public transport, bicycle or scooter. Passenger transport by water will also be expanded further in the coming years.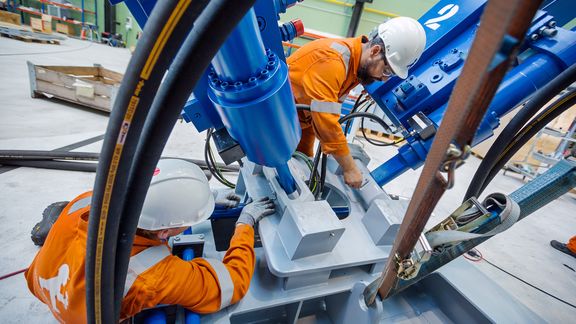 Safe and attractive business climate
Centralised camera surveillance means that, as entrepreneur, you don't need to worry about the safety of your staff, freight, site and buildings in Waalhaven. The long-term stowage of containers, trucks and chassis is also forbidden in Waalhaven, resulting in a safe, tidy streetscape and easily accessible industrial sites. With its fresh look and beautiful panoramas, Waalhaven forms the Port of Rotterdam's calling card. Connections with the city centre will be strengthened in the coming years, making Waalhaven even more attractive for visitors.
Excellent infrastructure and services
As entrepreneur in Waalhaven you benefit from excellent infrastructure and services. This includes fibre optic connections, fuel points, LNG fuel points and the possibility to connect to the Rotterdam water mains. Welcoming restaurants and other catering services provide for outings with clients, business relations and staff. And truck drivers are welcome on the modern, extremely secure truck park with its various services. Waalhaven also has a chassis modification facility.