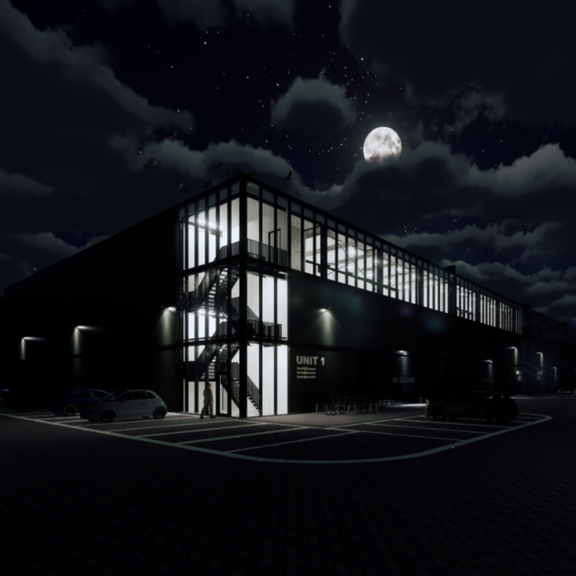 Het Magazijn at RDM Rotterdam is a small-scale complex of a total of 4 business spaces of 1000 m2 each, including 4 office spaces of 120 m2 each, with spectacular views of the Nieuwe Maas. The spaces are situated such that all units can be leased separately, with private access at ground level.
To let: 4 multifunctional units
Address: Scheepsbouwplein 1, RDM Rotterdam.
The expected completion is, subject to circumstances and approval from the management of the Port of Rotterdam Authority, in 2021.
The stated floor area for the business and office space may deviate and will be measured after completion in accordance with NEN standard 2580.
Unique location
RDM Rotterdam is the location for innovation in the port; this is where the manufacturing industry of the future is being shaped. Where famous vessels such as the steamship Rotterdam were once built, the former RDM (Rotterdamsche Droogdok Maatschappij) shipyard now accommodates businesses, education and research. In the centre of the port - yet surprisingly close to the city - these sectors work on innovations that contribute to a smart, safe and sustainable port. This activity and a wide range of business and cultural events make RDM a dynamic area.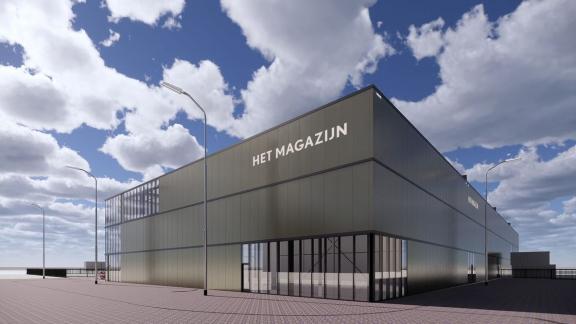 Shell construction
The multifunctional business premises, the industrial atmosphere of the port and the strength of RDM Rotterdam and the port's network make this location a unique place from which a company can successfully operate.
Het Magazijn is delivered as a shell construction and can accommodate a new generation of port industries at RDM Rotterdam.
For whom
We develop these spaces for production companies and suppliers to the existing industrial and maritime port complex, but also for new companies that are ready for growth after a successful start! This includes companies that make the port and city of Rotterdam more sustainable, smarter and safer with their products or technical developments.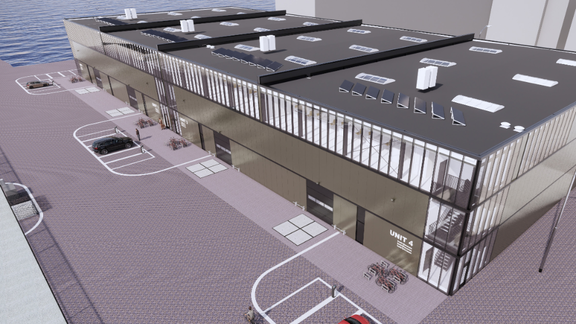 Characteristics per unit
Overhead door measuring 4.0 x 4.2 m
Access door to business space (also escape door)
Staircase to office space that has a separate entrance
A 12-metre column-free span and prepared for an overhead crane of up to 10 tonnes
10-metre clearance height in the business space below the truss (9 m below the hook).
A liquid-repellent floor with a maximum load of 3,000 kg/m2
Floor heating in the business space
Energy-efficient LED lighting
Sustainable heating and ventilation systems
Free parking space and sufficient logistical freedom of movement
In the vicinity of the Water Bus - Water Taxi stop
ROTTERDAM MAKERS DISTRICT
Together, RDM and M4H make up the Rotterdam Makers District. The added value of the Makers District doesn't just lie in its physical space. More than anything, the district provides an entrepreneurial environment that stimulates and strengthens collaboration and initiative. The goal is to create a community of successful and innovative entrepreneurs, embedded in a broader regional innovation ecosystem of companies, knowledge institutes and financing flows.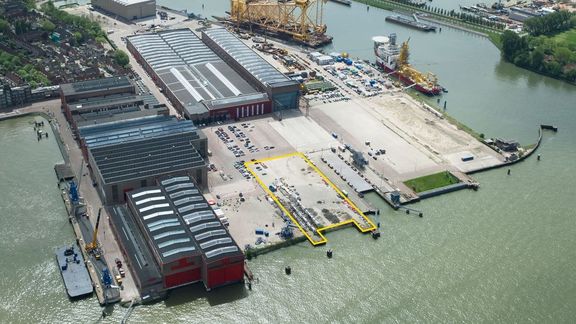 More information? Contact: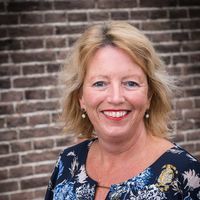 Ria Hoogendoorn
Business Manager Real Estate