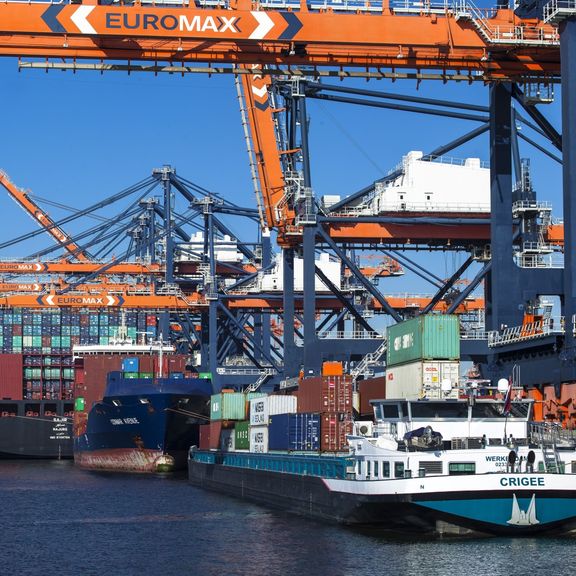 The Waal and Eemhaven in the port of Rotterdam is a well-developed short sea hub. There are daily departures from here to European destinations.
The Rotterdam short sea network offers over 200 destinations to various ports in the United Kingdom, Ireland, Scandinavia, the Mediterranean, the Baltic States and Russia. The 24/7 accessibility of the terminals and the 'just in time' delivery principle make it possible to supply cargo just before departure. Check Routescanner for all short sea connections.
The short sea terminals and short sea service providers are largely clustered in the Waal and Eemhaven area. The former ECT City Terminal (also known as ECT Home terminal for containers) will be redeveloped here into a dedicated short sea hub. The concentration of many short sea service providers at this location ensures fast transhipment. The facilities are connected with the intermodal network of rail, road and inland shipping. The internal transport route will ensure efficient exchange of containers between various terminals. Read more about the unique redevelopment of the Eemhaven into a short sea cluster.
Combination with feeder services
Various operators combine their short sea services with feeder services that connect to scheduled intercontinental services. Short sea entails the transport of freight that originates from and has a final destination within Europe. Feeder cargo originates outside Europe and is mostly transhipped in Rotterdam. This combination enables more frequent departures to even more European destinations for the sea transport of containers within Europe by short sea vessel.