Barge Performance Monitor
Rotterdam is working with its partners on reliable and efficient connections between the port and destinations in the hinterland. For inland container ships sailing from or to the port of Rotterdam, we have developed the Barge Performance Monitor.
The Barge Performance Monitor:
Offers you insight into the reliability of handling times for inland container shipping
Shows the actual performance of the past week and the performance of the past months
Compares the actual duration of the stay in the port of each individual vessel with the average duration of the stay in the port of that vessel over the past year
Bases the duration of stay on the vessels AIS registration.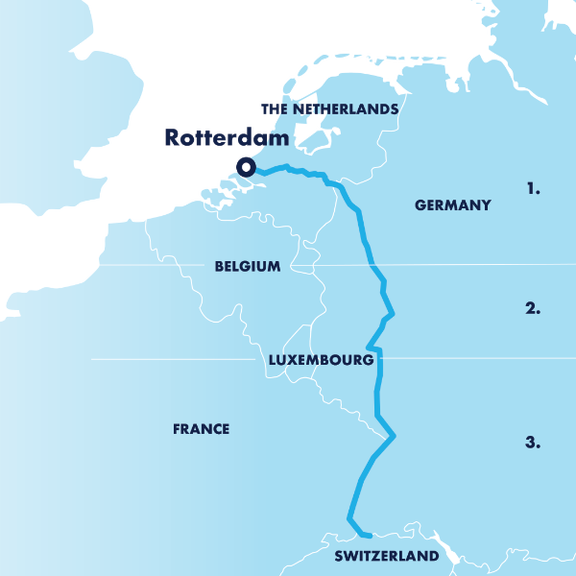 Expansion of representation
Currently, the page presents the performance of vessels between Rotterdam and various destinations in Germany and Switzerland. A number of barge operators is currently helping to produce this information. In the long term, we want to expand these destinations and to provide a functionality that predicts the handling times for the coming period.
This chart gives an overview of the amount of barge visits (origin : Rhine Corridor) at terminals, divided by deep-sea and non-deap-sea terminals.
This chart displays how barges move through the port, categorized by amount of time at terminals, public quay and sailing time.
This chart shows the average amount of terminals visited per barge visit.