An accessible port
More extensive content Routescanner makes route planner logical successor to Navigate
04 July 2022
Routescanner.com offers cargo owners worldwide and thus more comprehensive insight into door-to-door connections for containers via seaports, inland ports, rail and roads than predecessor Navigate. Thanks to its more extensive content, Routescanner is the logical successor to Navigate which is therefore redundant as of now.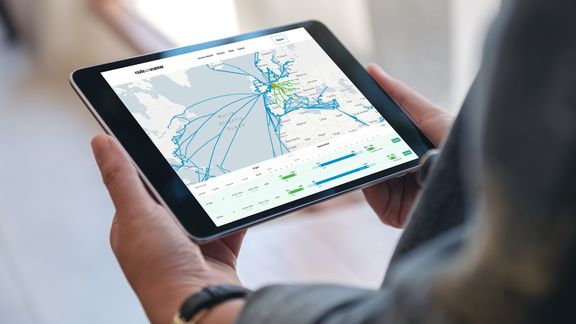 Shippers and shipping lines which are particularly interested in direct connections to and from the Port of Rotterdam can find them on this website or explore Routescanner via the 'Direct Connections' functionality.
Port of Rotterdam Authority, parent company of Routescanner, not only sees ports as hubs for goods flows, but also as a component of transparent, digital transport chains. Over the past two years, a lot of work has gone into Routescanner, which now has around 6000 unique visitors every month.
Currently, 150 operators directly share their shipping and road schedules on the Routescanner platform. All inland shipping, freight trains and short-sea operators in Northwest Europe are connected, as are several shipping lines sailing the world's oceans. As such, the platform is well on its way to becoming the worldwide, neutral place on which container routes are shown.