'Rotterdam offers us everything'
09 March 2023
The chemical industry in Rotterdam is growing steadily. Thanks in part to significant commercial investment. One of the drivers behind the success is Neele-Vat. In recent years, the service provider established the largest ADR distribution centre in the Netherlands and invested in new services such as export consolidation.
With 1,200 employees, 30 branches in 12 countries and sales of 500 million euros, Neele-Vat is a major global player. At the same time, the service provider is still the family business that was founded in Rotterdam in 1975. "This is where our roots are and we are proud of that," opens business development manager Joost Mooijweer.
All-in-one concept
Neele-Vat has specialised in the chemical industry since the company was founded. That started with road haulage, developing into a total service package with some 60,000 m2 of storage and warehousing capacity in Rotterdam alone, approximately 100,000 pallet spaces, and Rotterdam Blending & Filling: the first filling station for repackaging into smaller units on the Maasvlakte.
In addition to its central location and multimodal access, the complex is unique because, according to Mooijweer, it is an 'all-in-one concept': "Rotterdam Blending & Filling provides a single central location for filling, packaging and blending liquid chemical products, but also for storage and further distribution."
State-of-the-art warehouse
Neele-Vat had already opened the largest ADR distribution centre in the Netherlands. "There has been substantial growth in international demand for storage space. With our new, state-of-the-art warehouse, we were able to double our total storage space for chemicals and other hazardous materials," Mooijweer continues.
Even so, the business development manager sees the lack of space as the biggest challenge at present: "Capacity in the broadest sense, but storage capacity in particular, is scarce. Since COVID, warehouses have been packed and finding well-equipped and efficient spaces for our clients is difficult."
Export Consolidation Centre
But Mooijweer primarily sees Rotterdam as a location with opportunities: "By comparison with other ports, we benefit from a better location here and significantly better connectivity. The number of destinations is also a lot higher than elsewhere."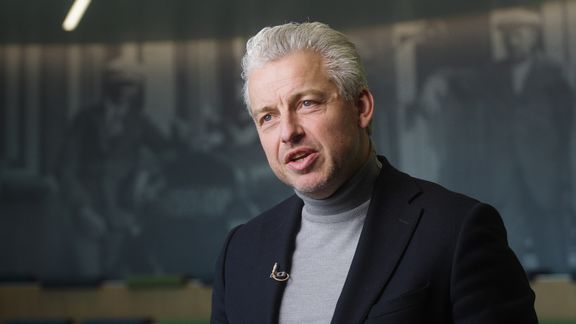 An increasing number of companies on both the import and export sides of the supply chain are discovering the benefits that Rotterdam has to offer. "We are making the most of that by offering the right services, for example in our Export Consolidation Centre." Hazardous materials for different clients are stored in the Export Consolidation Centre until a container can be filled efficiently. "That's a good solution for companies that don't have continuous, large cargo flows," explains Mooijweer.
Digitalisation
Digitalisation is essential for this efficient supply chain. "And that involves more than just scanning the CMRs," Mooijweer knows. "There used to be one IT person on the payroll but the IT department has got a lot bigger in recent years. Data are being shared more frequently, and in ever larger amounts, with clients through dashboards. Insight is crucial. Not every client is happy to receive enormous amounts of information. They often only want to be informed if there are any changes in services for whatever reason. It is particularly important for data to be shared quickly, properly and proactively."
Solar panels
Of course, Neele-Vat is also doing its bit to make the supply chain more sustainable. Mooijweer: "On the one hand by offering our customers the complete transport package so that they can always select the most sustainable option. Obviously, that is a decision for the client. On the other hand, by working on sustainability ourselves. We installed solar panels at our headquarters recently. And more and more warehouses are also being fitted out with solar panels. We recently installed no fewer than 5356 on our Maasvlakte warehouse."
Ongoing process
For Mooijweer, it is absolutely clear: "Rotterdam, as a containerised chemical hub, has everything to offer. It is Europe's largest petrochemical cluster and it covers the entire range for Neele-Vat." The business development manager still believes there are growth opportunities, particularly where fine chemicals are concerned. "For example in the area of auxiliary services such as repackaging or heating. Now we have opened our repackaging station and with services like export consolidation, Neele-Vat is helping to further optimise the supply chain. Fortunately, other links in the chain are following suit. Whether that involves efficiency, sustainability, or digitalisation. It is an ongoing process with the aim of maximising customer satisfaction. We are definitely on the right track," concludes Mooijweer.