An accessible port
Theemswegtracé open
08 November 2021
Unimpeded passage for rail freight in the Port of Rotterdam
Today, - Monday 8 November - railway manager ProRail successfully connected the Theemswegtracé in the port of Rotterdam to the existing Port Railway Line.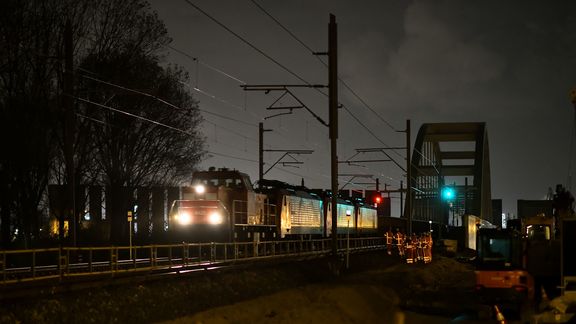 The planned six-day closure of the Port Railway Line that was necessary to achieve this has now ended. The first freight train ran over the brand new, four-kilometre track at 5 a.m. this morning.
More goods by rail
The Theemswegtracé is consistent with the efforts of the Port Authority, governments and the port business community to increase the volume of freight transported by rail. Good accessibility and a seamless connection to the hinterland are of great importance to the port of Rotterdam. By road, rail and water. This is why the Port of Rotterdam Authority, the Dutch government and the European Union invested in the Theemswegtracé. The Port of Rotterdam Authority coordinated and implemented the project in conjunction with ProRail and the Ministry of Infrastructure and Water Management.  The Theemswegtracé improves the accessibility of the port, reduces CO2 emissions and takes pressure off the road network. Currently, most containers are transported from Rotterdam to their destination by truck.
The biggest gain is time
Time saving is the main advantage for freight transport via the new route. Goods trains can now enter and exit the port without delay. Previously, trains had to wait for the Caland Bridge several times a day. Whenever ships wanted to enter or exit the Brittanniëhaven, the lift bridge had to be raised. Thanks to the Theemsweg route, rail accessibility of the port of Rotterdam has improved considerably.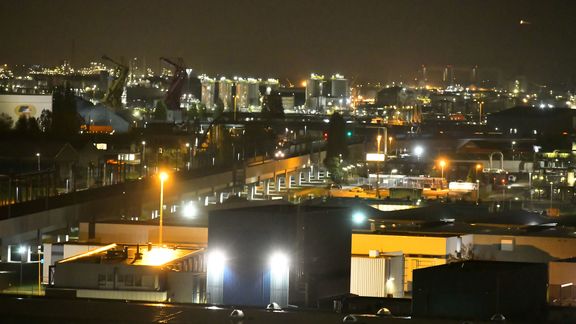 The Theemswegtracé runs from Merseyweg over a raised railway viaduct along Theemsweg, via Neckarweg to Moezelweg. The track passes two arched bridges (at the Thomassen Tunnel and the Rozenburg Lock) and reconnects with the existing track at the A15 motorway.