Emptying waste water treatment plants
07 February 2023
Emptying the basins of waste water treatment plants ensures that untreated sewage will not get mixed with the surface water during a flood. That means it cannot be spread around the area and this measure reduces the probability of environmental damage.
Applicable to utilities;
Crisis management;
Temporary measure;
Substantial investment;
Prevents environmental damage;
Applicable at all flood depths.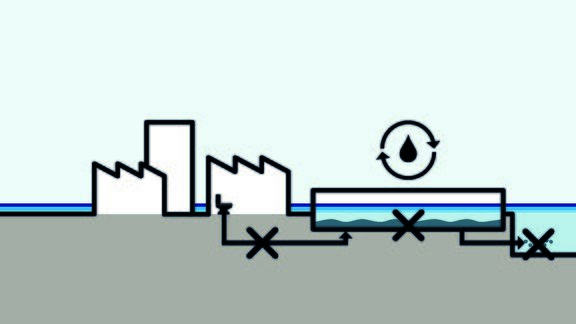 Untreated water or water that has not been fully treated should not be allowed to enter rivers because it can cause serious environmental damage or disease. In the case of a flood threat, you can shut down the intake of waste water to empty the basins and tanks in a waste water treatment plant. In most cases, treating waste water takes several days. So the basins can be emptied only when there is an early warning about potential flooding.
Back to the overview.
You can take these measures to improve your flood protection. The focus here is on generic descriptions of the measures in question. If you have questions about applying the measures on your site, please contact the Flood Risk Management Team.
No rights can be derived from the measures. See also the disclaimer.