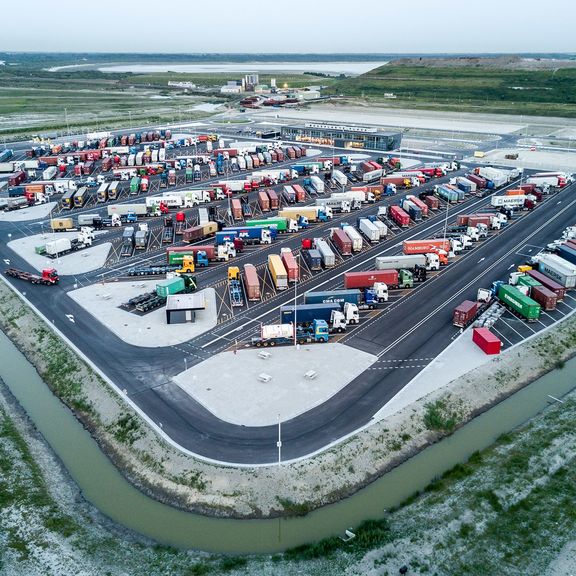 Incorrectly parked trucks, including chassis (undercarriage of a vehicle), create unsafe traffic situations for all road users. Incorrectly parked trucks can also hinder the accessibility of businesses and public areas.
Where is parking allowed?
In the evening and at night between 8 p.m. and 6 a.m., parking is only permitted at the Truck Parks (paid) and in the blue zones (free, no more than 4 hours, parking disc mandatory). The Truck Parks are secure sites with extensive facilities. Drivers who park at a restaurant may also stay there overnight free of charge and do not have to move their truck during the rest period.
Parking fines
Trucks parked incorrectly can expect a fine of at least €90. Fines are payable immediately. An exception is made for fines imposed on Dutch, Belgian, Swiss and German trucks. These countries are affiliated in the Treaty on the Exchange of Penalty Information. Traffic wardens may place a wheel clamp or, in exceptional cases, have the truck towed away. Towing and storage involve significant expenses. A penalty for non-compliance (LOD) will be imposed on incorrectly parked trailers.
Read more about truck parking areas
Parking
Read more about parking in Rotterdam
Contact
Questions about tow-away and storage costs for trucks and trailers: telephone no. 010-267 5345 (during business hours).
Would you like to know more about parking spaces at the trailer parking area? Please send us a message.