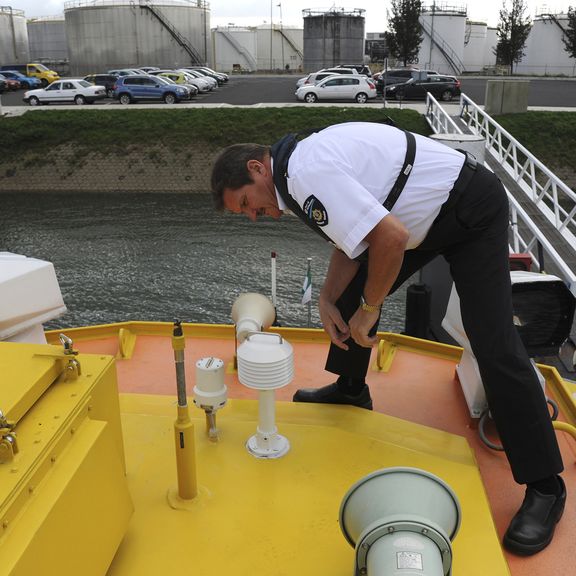 In the port of Rotterdam, work takes place with all sorts of substances that could be released unintentionally. Some gases are hazardous or irritating and not all gases can be detected by the human senses. However, they can be detected by an e-nose (electronic nose), which reacts to changes in the composition of the air.
The port of Rotterdam has a unique system of e-noses: the we-nose network. This allows companies, municipal authorities and the Environmental Protection Agency to respond faster to emissions of unpleasant or dangerous gases. The port currently has 250 electronic noses. The we-nose network makes an important contribution to creating a healthy and safe port and surrounding area.
How the e-nose works
An e-nose is a combination of sensors that detects changes in the composition of the air and transmits the information to a central server via a wireless connection. The Port of Rotterdam Authority offers the we-nose network as a service to the business community, to effectively combat odour nuisance and to detect the release of hazardous substances at an early stage.
DCMR control room
DCMR Environmental Protection Agency Rijnmond uses the network to monitor the quality of the environment. The DCMR control room monitors all the e-noses. If any changes in air composition are detected, the control room investigates the cause by, for example, visiting the site concerned. Once the cause is known, the company can take measures and, if necessary, the local area is informed. Experiencing odour nuisance? Report it to the DCMR on 0888 333 555 or online.
Experiencing odour nuisance?
Report it to the DCMR on 0888 333 555 or online.