Energy transition
Port Authority and STC International organise energy transition management training
24 January 2023
The Port of Rotterdam Authority and STC International will be organising the Port Energy Transition Management Programme from 20 to 23 March. During this training course, port professionals will gain the latest energy transition insights as well as an understanding of the role that ports play in this. The course forms part of various training programmes being organised by the port and its partners.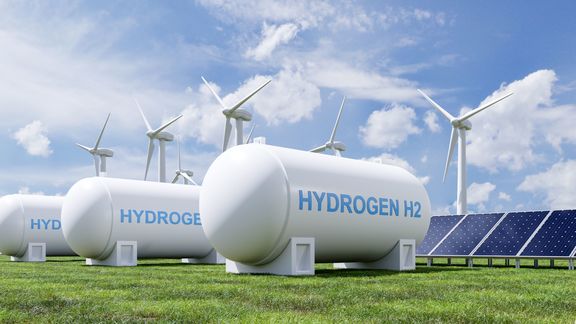 The global energy system is under the magnifying glass. Across the world, we are seeking alternative, sustainable energy sources, which presents both opportunities and challenges. Energy supply and demand are no longer necessarily balanced, and new technologies and policies are needed. Scientific insights, geopolitical changes and the depletion of traditional energy sources are forcing us to accelerate the energy transition. This demands huge investments.
Energy hub of the future
Ports play an important role in the energy transition. From production to storage; the entire energy infrastructure needs to be reviewed. Rotterdam produces and imports 13 per cent of European energy demand. The port of Rotterdam therefore plays a key role in the European energy transition. Nico van Dooren, Director of New Business Development & Portfolio from the Port of Rotterdam Authority, stated: 'The port of Rotterdam works with the entire ecosystem to accelerate the energy transition and is an example of a future sustainable energy hub. The Port Energy Transition Management Programme offers a unique opportunity to use this knowledge and experience.'
Varied programme
The Port Energy Transition Management Programme takes you on a journey through Europe's largest energy hub. This training course focuses on the challenges and solutions in the port of Rotterdam. We will also focus on the four domains that form the basis of the port of Rotterdam's energy transition programme. A varied programme with a range of guest speakers, interactive workshops and sufficient space to reflect on the knowledge gained in your own environment.