Energy transition
Highlights: Top 12 energy transition projects
24 August 2023
Reading time: 3 minutes
A CO2-neutral port by 2050: that is our goal. So which projects are already up and running? And which projects are going to really make a difference? Check out the top 12 energy transition projects of 2023, in random order.
1. WarmtelinQ
WarmtelinQ is the underground pipeline used to transport residual heat from the port of Rotterdam to The Hague to heat homes and businesses. The pipeline is now being constructed.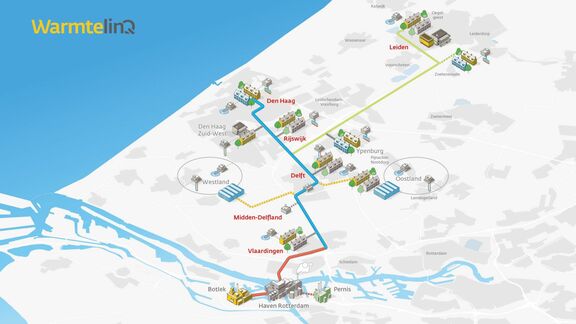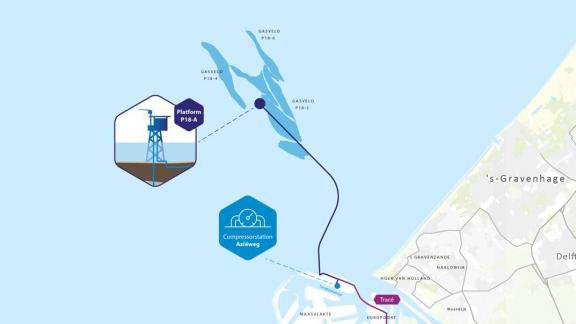 2. Porthos
Porthos is developing a project to transport CO2 from industrial companies in the port of Rotterdam and store it in empty gas fields under the North Sea. Thanks to Porthos, some 2.5 million tonnes of CO2 will be captured annually and stored permanently. CO2 storage is thus an essential measure through which industrial companies are contributing to the Dutch climate targets. The goal is to start construction in early 2024. Porthos is expected to be operational from 2026 onwards.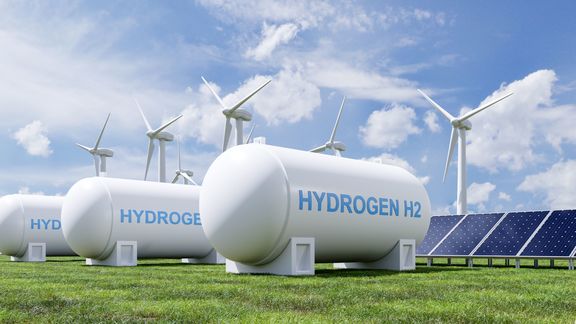 3. Rotterdam hydrogen pipeline
The decision has been taken to invest in the construction of a hydrogen pipeline. The first ground is due to be broken at the end of the summer. The Rotterdam pipeline is the starting point of the hydrogen network set to connect major industrial regions in the Netherlands and surrounding countries, such as Germany and Belgium, from 2030 onwards.
4. Hollandse Kust Zuid cable landing points
The first section of the Hollandse Kust Zuid offshore wind farm was connected to the Rotterdam high-voltage grid in 2022. The final section follows in 2023. The offshore wind-farm zone will generate green power equivalent to the energy consumption of one and a half million households per year.
5. Sif expansion
Sif is expanding production capacity for wind-turbine foundations. The company is building a new factory on Maasvlakte 2 to construct foundations for even larger offshore wind turbines. These monopiles – steel foundation piles for offshore wind turbines – represent an important contribution by Sif to greater sustainability in the Netherlands.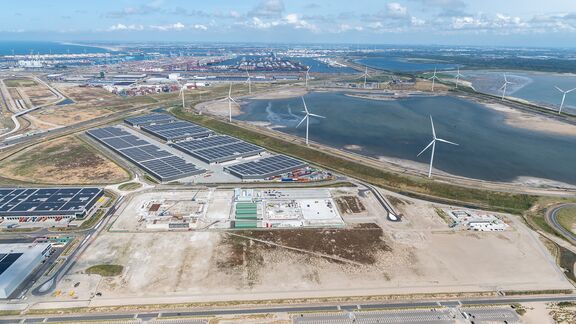 6. Holland Hydrogen 1
Construction of Europe's largest green hydrogen plant is underway at the Maasvlakte conversion park. The 200 MW electrolyser will be built at Maasvlakte 2 in the port of Rotterdam and will produce 60,000 kilograms of renewable hydrogen per day from 2025 onwards.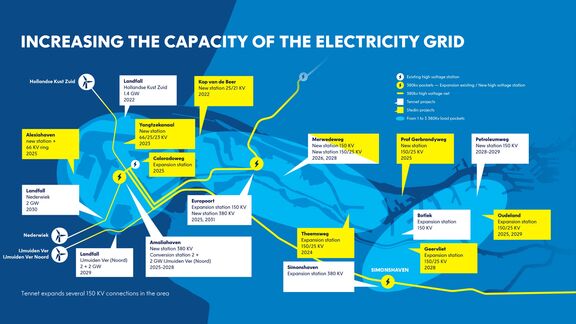 7. Power-grid upgrade
TenneT and Stedin are carrying out a series of projects to upgrade the power grid to ensure that industrial companies have enough (green) power to become more sustainable.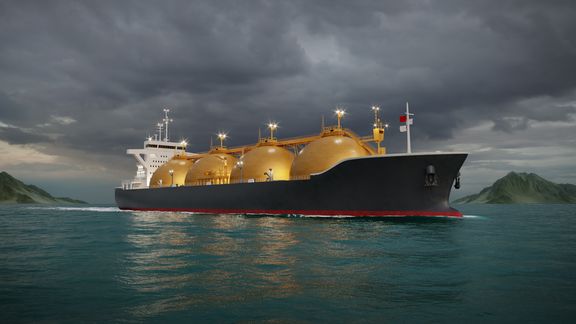 8. Hydrogen imports
Projects are underway with several dozen countries and regions to initiate hydrogen imports. Energy-intensive industries (such as some of the chemical and refining industries) need an effective renewable substitute for natural gas, and that is hydrogen. For this reason, high levels of hydrogen demand are expected from customers in Northwest Europe.
9. Shell biofuels refinery
Shell is building a large biofuels plant in Pernis, mainly aimed at producing sustainable fuel for aviation.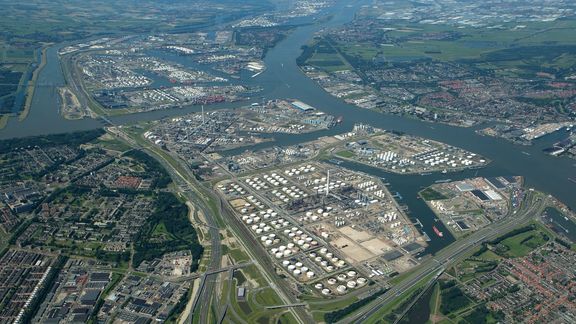 10. Neste biofuels refinery
On the Maasvlakte, Neste is building a new biofuel plant, primarily to produce sustainable fuel for aviation.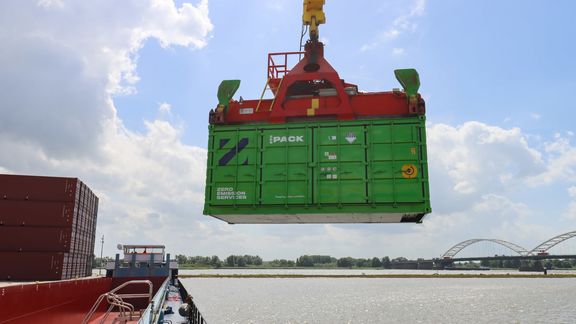 11. ZES making inland shipping even more sustainable
ZES has ordered nine battery containers from Ebusco to enable more inland vessels to operate electrically. The first battery containers will be delivered by the end of 2023.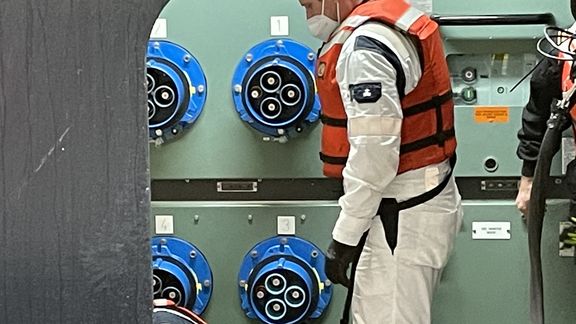 12. Shore-based power
Shore-based power for shipping is being developed at several sites. Construction has started at the cruise terminal. Using shore power reduces not only CO2, but also nitrogen and particulate matter emissions. On top of that, noise levels from docked cruise ships also decline significantly.