Port Authority supports JINC and 14 other regional organisations
06 January 2021
Under the name 'Hoge Hoed' (Top Hat) the Port of Rotterdam Authority is making a €1,000 donation to fifteen different regional organisations for the fourteenth time. These organisations are the Capelle Hockey Club, CrossFit Vlaardingen, OKK Sports and Gymnastics Association, the JINC Foundation, ZVV Pelikaan, Rijnmond Stray Cats Foundation, Delftland Scouting Admiralty, the Royal Netherlands First Aid Foundation, Kralingsche Sailing Club, "De Devel" Model Building Foundation, De Brugrunners Running Club, Prima Bolnes Recreation Commission, MHV Forcial, Passaat Athletics Club and WSV Herkingen Water Sports Club.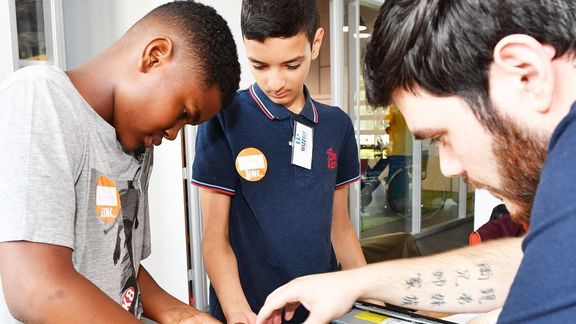 Port Authority employees who are actively involved in the community in their spare time can nominate their own leisure activity for this support. At the end of each year, notes on which a brief description is written are placed in a 'Top Hat' and then the Port Authority's Executive Board draws fifteen of them at random. This results in a list of organisations that can count on a donation. The Port Authority uses this annual event to express its appreciation for employees who help out in the community in their spare time. The Hoge Hoed ties in with what the Port Authority places great importance on being involved in the community.
Each year, a large number of clubs and foundations appeal to the Port Authority for support. The Hoge Hoed means organisations in which employees are actively involved are the first to be considered for sponsorship. Organisations from the region can also appeal to the Deltaport Donation Fund to support their activities. The Port Authority is closely involved with this too.