Energy transition
Porthos project may continue
22 August 2023
Reading time: 2 minutes
The incorporation plan and environmental permits for the so-called Porthos project remain in place. This means that the Porthos project may go ahead. This follows from a ruling by the Administrative Law Division of the Council of State on 16 August 2023.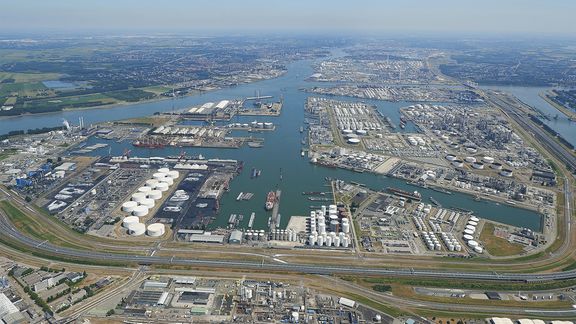 Updated: August 16, 2023, 13:35
Porthos highly satisfied with green light from Council of State for CO2 storage
The first major CO2 transport and storage project in the Netherlands can go ahead now that the Council of State has ruled positively on the ecological assessment of the Porthos project.
The Council of State today concluded that the ecological study showed that Porthos's nitrogen deposition does not have a significant impact on nearby natural areas. The final investment decision is currently being prepared by Porthos. The aim is to start construction in early 2024.
Storing CO2 in empty gas fields beneath the North Sea seabed will allow large amounts of CO2 to be kept out of the atmosphere at relatively low cost in the short term. Thanks to Porthos, 2.5 million tonnes of CO2 will be captured and permanently stored annually. This makes CO2 storage an essential measure for industry to contribute to the Dutch climate goals. At the same time, industry is working to transition to processes based on renewable energy and raw materials. Construction of the Porthos system will take about two years. Porthos is expected to be operational from 2026.