Rise of bio-blends and methanol: increasing variety of maritime fuels
21 January 2022
It is almost impossible to compare the bunker figures for this year with those of five years ago. An increasing variety of bunker fuels is becoming available. This year saw the introduction of methanol bunkering.
For the first time, there was also a reason to count bio-blend fuels separately. LNG bunkering is on the rise, although this increase was briefly halted by the price development. In December, LNG saw a price increase of over 300 per cent. We will have to wait a little longer for hydrogen, but the use of ammonia as a fuel seems likely to happen in three years' time, once the first sea-going vessels start using it.
The port is preparing for the safe bunkering all these new shipping fuels.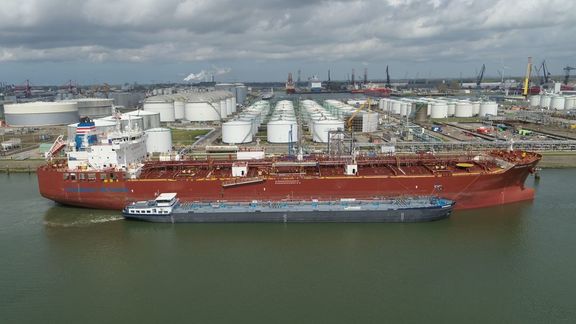 The key takings from the 2021 bunker figures are set out below:
Strong growth in LNG compared to 2020: 188% increase to over 0.6 million m3. Less than previous quarters in Q4, as was already expected due to the high gas price.
Bio-blend fuels total over 0.3 million tonnes. This is the combination of fossil bunkers and bio-components. We do not know the exact blend ratio. No figures are available for 2020.
All fuel oil combined (bio-blends and regular) increases 3.7% compared to 2020 to 7.8 million tonnes
All distillates fell by almost 1.5% to 1.79 million tonnes