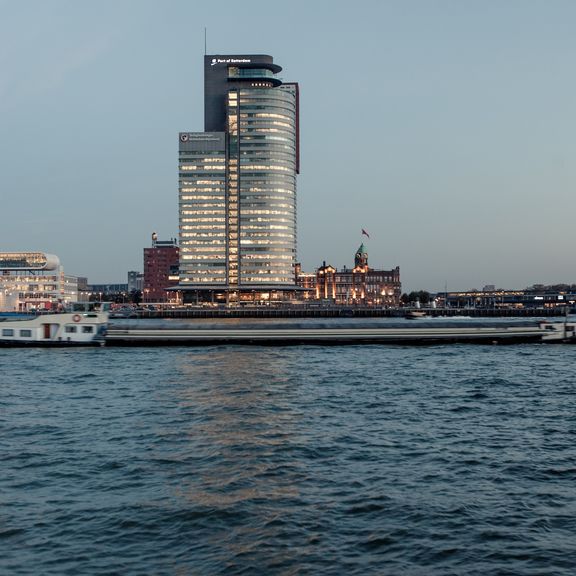 Sailing speed
11 May 2021
Whenever you call at the port of Rotterdam, you must bear in mind that there is a maximum sailing speed on two sailing sections. A dynamic maximum speed limit of 13 km per hour applies to inland shipping on these sections.
Due to the construction of Maasvlakte 2 and the resulting increase in the freight flows, the Dutch government, the Municipality of Rotterdam and the Port of Rotterdam Authority have agreed on a number of measures to ensure that the air quality in the Rijnmond area does not deteriorate. The speed limit in the port of Rotterdam is one of those measures. It was taken in close consultation with the inland shipping sector.
Routes in the port
The speed limit applies only to inland vessels used for cargo transport and is in force on the following sections:
The Nieuwe Maas at Noordereiland. Length: 4 km (km marker 998 to km marker 1002).
The Hartelkanaal between the junction Hartelkanaal/Oude Maas and Harmsenbrug, over a length of approx. 10 km.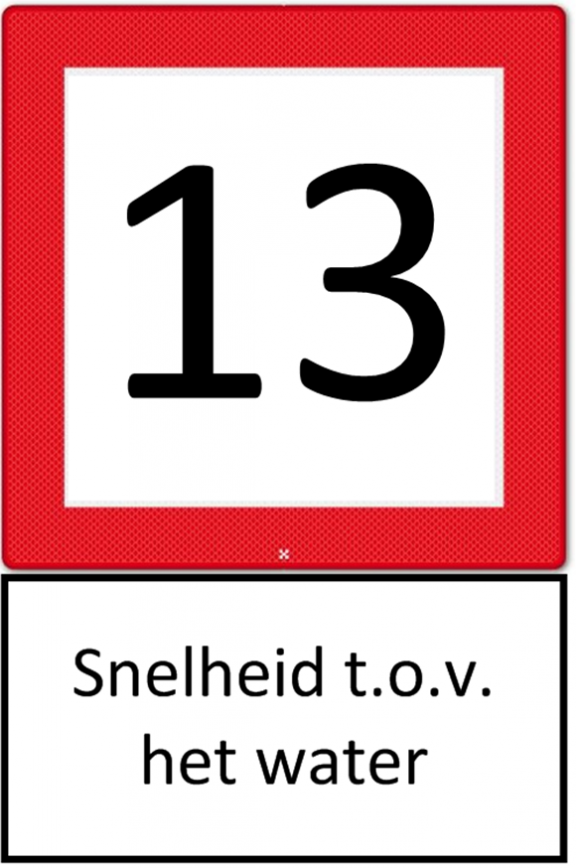 Speed relative to the water
A maximum sailing velocity of 13 km per hour relative to the water applies to both sections. The prevailing flow velocity is converted into permitted sailing velocities relative to the ground in easterly and westerly directions (sailing in and out). As a guideline the predicted sailing velocity is published in the table. No rights may be derived from this publication.
The measure is no longer in force when the wind force is 6 or higher on the Beaufort scale (or 10,8 m/s), as measured at the Geulhaven measuring point. The prevailing flow velocity and wind force can be seen on our current water levels, flow, wind and visibility page. A positive flow velocity refers to a flood current and a negative flow velocity refers to an eb current. The above information can also be acquired via the VHF sector channels.
Duration of speed limit
The final end date of the speed limit is 1 January 2025. The measure is temporary because air quality will increase in time due to the use of cleaner technology. The aim is that air quality standards will eventually not be exceeded anywhere so that supplementary measures will no longer be necessary. You will be informed via the media of any change to or termination of the measure.
The decision is laid down in traffic orders No. 2014/24077 (Nieuwe Maas) and No. 2014/24078 (Hartelkanaal). These decisions have been published in the Government Gazette.