Rob Frohn to leave Supervisory Board
24 March 2021
Mr Robert Frohn is leaving the Port of Rotterdam Authority Supervisory Board. After more than nine years as an active commissioner at the Port Authority, he will step down from his position at the shareholders' meeting on 24 March. His current term was due to end on 1 April 2021.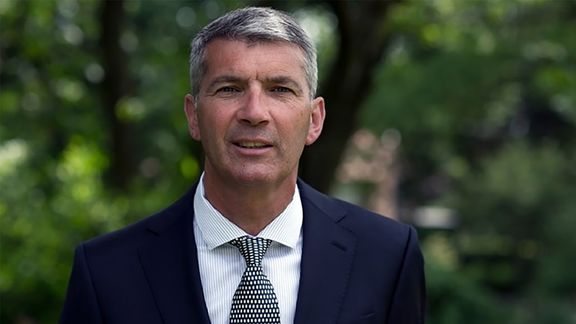 Miriam Maes, Chair of the Supervisory Board: 'I have come to know Rob Frohn as a very knowledgeable and experienced commissioner and a particularly pleasant and valuable colleague to work with. On behalf of my fellow commissioners, I would like to thank him for his professional contributions over the past nine years, and for chairing the Audit Committee.'
CEO Allard Castelein: 'The Port of Rotterdam Authority owes great thanks to Rob Frohn for the highly professional way in which he has fulfilled his role as commissioner all these years. On behalf of the Management Board, I would like to thank him for his sharp vision and his constructive and amicable collaboration.'
Ms Nynke Dalstra will succeed Mr Frohn as Chair of the Audit Committee.
The Supervisory Board has already started the recruitment process to fill the newly created vacancy.