Sustainability
Routescanner takes significant steps in making container logistics more sustainable
14 April 2023
With Port of Antwerp-Bruges and Port of Amsterdam, Routescanner, the route planner for container transport, has been able to add two major logistics hubs to the network of ports that offer Routescanner on their website.
In addition, the corporate start-up of the Port of Rotterdam Authority has received accreditation from the Global Logistics Emissions Council for the calculations of CO2 emissions from the routes in the system. Routescanner shows not only the fastest container routes, but also the most sustainable. Therefore, it is important that CO2 emissions are calculated correctly.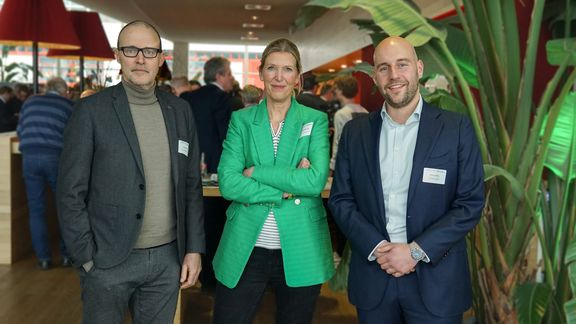 Since its launch in 2021, Routescanner has grown rapidly on both the supply and demand sides. Shippers and freight forwarders from around the world use the online container transport platform to search for the most efficient and sustainable routes. In addition to major deepsea operators, virtually all barge, rail and shortsea operators in Europe also share their commercial sailing and driving schedules on the platform. Routescanner now has more than 180 affiliated partners. Every day, the Rotterdam-based company processes more than 750,000 schedules and its network includes more than 4,500 terminals worldwide.
Globally recognised methodology
Routescanner sorts routes based on CO2 emissions by default. The route expected to produce the lowest emissions is shown at the top. Therefore, it is important that CO2 emissions are calculated correctly. Recently, Routescanner was officially accredited by the SmartFreightCentre according to the Global Logistics Emissions Council (GLEC) standard. This is the only globally acknowledged method for harmonised calculation and reporting of the logistics carbon footprint in the multi-modal supply chain.
CO2-rapportages
'It's great that this box has now been ticked,' said Chantal Gouka, Managing Director of Routescanner. 'An online link (API) with their own TMS or ERP system now allows our users to independently calculate distances and CO2 emissions for all their container transport from A to B. And since Routescanner contains a vast amount of data, we can also advise on how our clients can reduce and optimise the carbon footprint of their container transports. Thereb it is crucial that the calculations are reliable according to the GLEC standard.'
Antwerp-Bruges and Amsterdam
Gouka is also extremely proud that both Port of Antwerp-Bruges and Port of Amsterdam have recently launched the Direct Connections service via their websites. This service shows all available connections from these ports.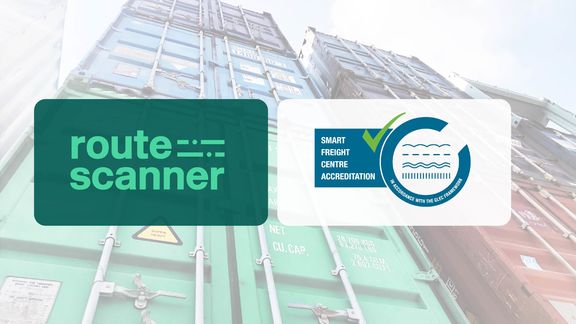 Besides the two aforementioned ports, the Port of Rotterdam, DeltaPort Niederrhein, DuisPort, JadeWeserPort, Port of Sohar, Regionale Ontwikkelingsmaatschappij Limburg (LIOF) and Multimodaal Transport Brabant (MCA Brabant) also use Routescanner on their websites to give shippers and freight forwarders insight into the most efficient and sustainable routes. Gouka: 'As initiator of Routescanner, I believe that working together to provide global insight into container transport routes contributes to the transparency, sustainability and efficiency of the logistics sector. Let's rethink supply chains together!'