Energietransitie
SC Connector arrived in Rotterdam on Tuesday
11 January 2021
The SC Connector arrived at Matrans Rotterdam Terminal in Eemhaven on Tuesday, 12 January, at 7:00 a.m. Last year, this vessel from the shipping company Sea-Cargo was converted into a modern sailing ship. On behalf of Sea-Cargo, it is deployed on a scheduled service with other RoRo and breakbulk vessels between Western Norway, Denmark and the Netherlands, and since last week also Sweden and Poland.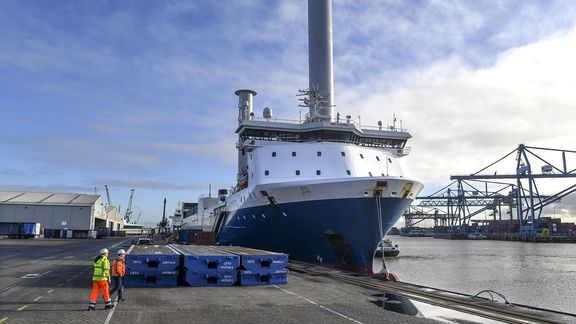 The SC Connector, built in 1997 for breakbulk and container cargo, was fitted out with so-called 'rotor sails' last year. These are masts that can generate energy for propulsion, making green sailing possible. The rotor sails are 35 metres high and 5 metres wide and can save 25% in CO2 emission and fuel consumption under favourable weather conditions. The SC Connector carries breakbulk – especially huge quantities of aluminium – between Norway, England and Rotterdam.
The SC Connector will depart on Wednesday evening at 6:00 p.m.