Seamark Group relocates to Maasvlakte Plaza
18 November 2019
Seamark Group from Hoogvliet is relocating to Maasvlakte Plaza, the largest truck park in the Port of Rotterdam. The company is a multidisciplinary service for reefer containers and will occupy an office on Maasvlakte Plaza.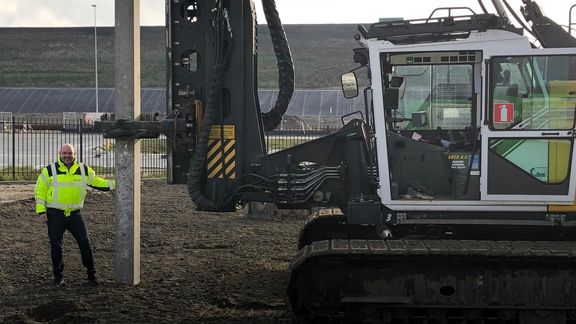 Seamark Group is building a warehouse for maintenance, repair, research, development and storage on a 6,000 m2 plot directly adjacent to the office. The first pile was driven in today. The relocation is planned for spring 2020.
The arrival of Seamark Group on Maasvlakte Plaza fits within the Port of Rotterdam Authority policy of making a broad package of services available to service users.
Seamark Group is a multi-disciplinary reefer specialist with offices in Rotterdam and Antwerp and has over 100 employees. Two reefer engineers founded Seamark in 2002 as a small start-up that operated from one single Portacabin.
'Seamark Group emerged from this in 2015. We are a multi-disciplinary reefer service with various operating companies that complement each other. This makes our Group extremely effective. We can respond immediately to the latest developments. We have achieved strong growth in recent years. This year we handled 100,000 PTIs (these are Pre Trip Inspections; which entail both inspection and repair, ed.). The first pile was driven in today, and the reefer operation will relocate immediately to Maasvlakte Plaza. The new location offers Seamark the space to grow further and also to develop other business activities', stated General Director Boudewijn Ligterink.