Successful processing of Suez Armada
07 May 2021
'The Suez Armada is as good as processed. We are proud of how well Rotterdam addressed this, but things remain very busy and challenging at the terminals.' With this notification, the Suez consultation between various sector organisations was disbanded this week. This consultative panel was established to support the terminals in processing the 64 container ships en route to Rotterdam that were delayed when the Suez Canal was blocked after the Ever Given ran aground on 23 March. 54 vessels have now been processed, three vessels were cancelled, two are currently being processed in Rotterdam, one is at anchor and four are en route. Among these four is the Ever Given, which has been seized by the Egyptian authorities in the canal's Great Bitter Lake.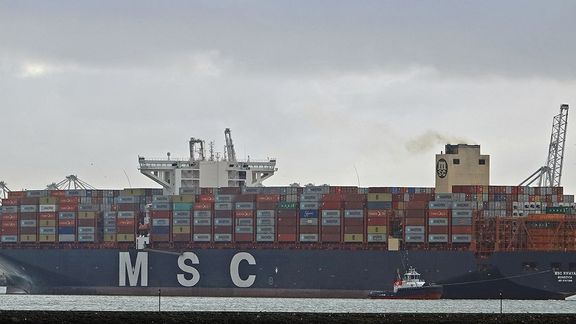 'The system operated well and there were no problems, demonstrating that Rotterdam is more than capable of handling any logistics challenges, from a Suez Armada, Covid-19 or a prolonged period of snow or wind. However, the terminals remain extremely busy due to all these disruptions. As this is set to persist in the coming months, it is vital that we continue to address and discuss the various congestion signals in the market.
We can achieve this in our regular meetings,' stated Steven Lak, Chairman of Logistics Alliance.
Improve existing infrastructure
The consultation led to improved use of the existing infrastructure outside the terminals. Empty containers at the depots were used more, and the restricted delivery times at the terminals resulted in a more efficient supply of full containers. The consultative panel also attempted a shift to more overnight and weekend distribution, but this was not really a success.
The following participated in the Suez panel:
Rotterdam Terminal Operators' Association/VRTO (terminals)
Royal Association of Netherlands Shipowners/KVNR (shipping companies)
Association of Rotterdam Shipbrokers and Agents/VRC
Central Office for the Rhine and Inland Shipping/CBRB (inland shipping)
Dutch Association for Transport and Logistics/TLN (road transport)
Evofenedex (companies or Dutch trade and production companies)
Royal BLN Schuttevaer (inland shipping)
Deltalinqs, ProRail, RWS and the Port of Rotterdam Authority also participated.