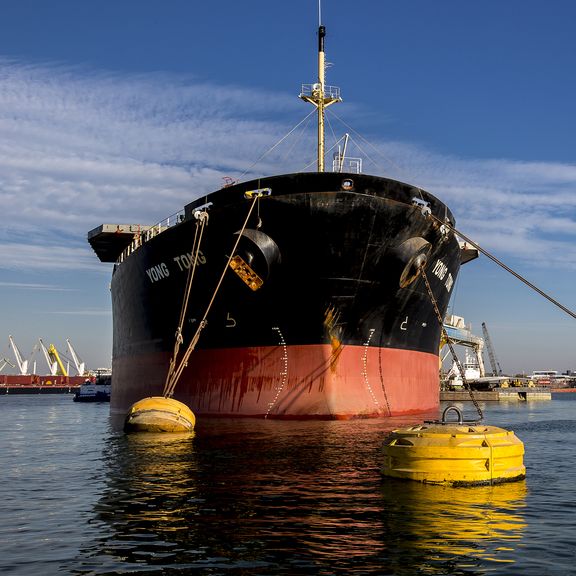 KING 3.0 enables direct and online booking of buoys and dolphins. The Port of Rotterdam Authority is offering this new tool to optimise its service to you as user and provide an important efficiency boost to the Port of Rotterdam.
What does KING 3.0 offer?
Immediate clarity about the availability of dolphins
Direct bookings 24/7
Guaranteed berth
Optimised dolphin use
Users can manage own bookings
Advantages KING 3.0
With KING 3.0 the Port of Rotterdam Authority aims to offer all parties a service-oriented and user-friendly system. KING 3.0 is flexible and clear. You enter the date of arrival, the port call duration and the vessel name and length. An overview of available buoys and dolphins is then shown immediately. You no longer need to wait until the booking has been confirmed. Your berth is guaranteed as soon as you book.
Planning runs more efficiently: the new system reduces a vessel's port call duration. Optimising dolphin use leads to more space for extra vessels. With KING 3.0 the frequent telephone contact with the shipping desk and Harbour Coordination Center is a thing of the past.
Which buoys and dolphins to reserve?
Based on the size of the ship, the type of activity and the desired location, you can check which buoys and poles are best for you.
Booking conditions KING
More information? Contact:
Willem Schreij
Business Manager STS Operations Industry & Bulk Cargo