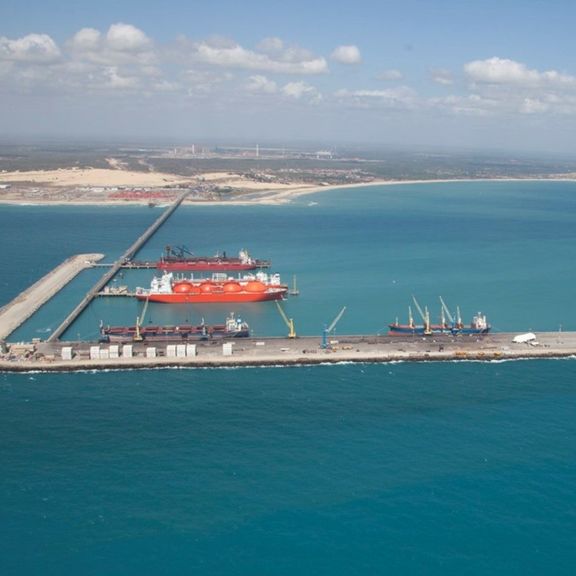 Participations
11 May 2021
The Port of Rotterdam Authority holds an equity interest in a number of companies and foundations, both nationally and internationally. With our national and international participations, we aim to create a (more) attractive business climate for our customers and other stakeholders.
A complete list of participations is included in the Associated Enterprises in our annual report (only available in Dutch). The participations represent a combined value of €183,2 million on the balance sheet at year-end 2022.
Port Authority internationally active in SOHAR Port and Freezone and Pecém
With our international activities, we want to offer our customers opportunities to enter new markets. We also want to make a positive contribution to the generation of freight flows to and from Rotterdam. And we want to attract foreign companies to do business in and with Rotterdam. Through participations, the Port of Rotterdam Authority is active in two ports: SOHAR Port and Freezone and Pecém.
Dutch participations
With our Dutch participations and in cooperation with partners, we want to continuously improve the port of Rotterdam for it to become the most efficient, safe and sustainable port in the world. We create value for customers by developing chains, networks and clusters, both in the Netherlands and in growth markets worldwide. This enables us to strengthen the competitiveness of the Netherlands together.
Cruise Port Rotterdam
Cruise Port Rotterdam is the organisation that provides the Cruise Terminal Rotterdam with all facilities for visiting ships and their passengers. The Port of Rotterdam Authority is the sole shareholder of Cruise Port Rotterdam. Cruise Port Rotterdam offers numerous benefits for tourists as well as for Rotterdam.
Portbase
Portbase belongs to and is intended for the port community. Its objective is to make the logistics chains of the Dutch ports as attractive as possible by means of a one-stop-shop. Portbase offers greater efficiency, lower costs and better planning through one central point: the Port Community System. The Port of Rotterdam Authority is shareholder together with the Port of Amsterdam.
Zuid-Holland Bereikbaar
The collaborative organisation Zuid-Holland Bereikbaar was launched in 2022. In the organisation, the state and region work intensively together to keep South Holland moving. With the aim of improving Zuid-Holland's accessibility. Zuid-Holland Bereikbaar is an alliance including the municipality of Rotterdam, municipality of The Hague, Metropoolregio Rotterdam Den Haag, the Ministry of Infrastructure and Water Management, ProRail, Province of South-Holland, Rijkswaterstaat and Port of Rotterdam Authority.
RC2 and MultiCore
The pipeline bundle of MultiCore runs along the main (petro) chemical industry areas in the port of Rotterdam. MultiCore is a joint venture between Vopak and the Port of Rotterdam Authority.
RC2 operates a pipeline system between Antwerp and Rotterdam. RC2 is a joint venture between the Port of Rotterdam Authority and ARG, which is owned by the chemical companies BASF, Bayer, BP, Degussa, Sabic and Sasol.