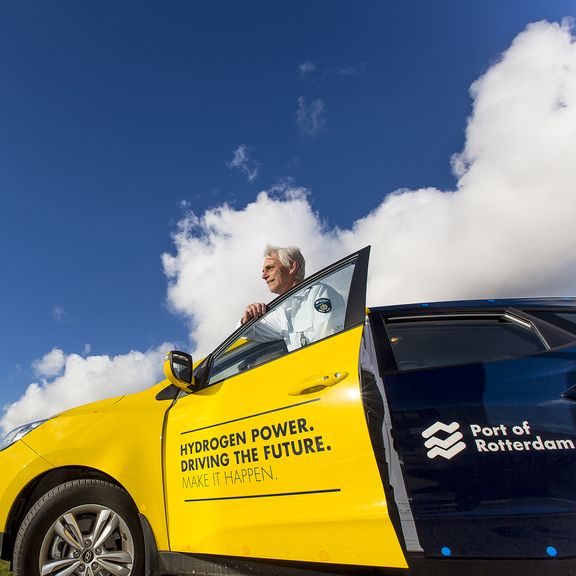 CO2 emissions reduction by the Port Authority
03 January 2023
The port of Rotterdam aims to lead the way in the energy transition and contribute to achieving the international climate targets. Therefore, the Port Authority is going to accelerate the reduction of its own CO2 emissions.
Validated climate targets
The Port Authority has set climate targets. The independent institute SBTi (Science Based Targets initiative) has validated the climate targets and confirmed that they contribute to a maximum of 1.5 degrees of warming.
The Port Authority's CO2 reduction targets are the following:
Emission category
(GHG-protocol)
Description
% of CO2 reduction 2019-2030
Scope 1 + 2
Vessels and vehicles, procurement of electricity and district heat
-/- 90%
Scope 3
Air travel, commuting
-/- 60%
Scope 3
Contracts with contractors (fuels), real estate
-/- 45%
Scope 3
Shipping
-/- 20%
Greenhouse Gas Protocol
With our climate targets, we comply with the Greenhouse Gas Protocol, the international standard for accounting for greenhouse gas emissions.
Vessels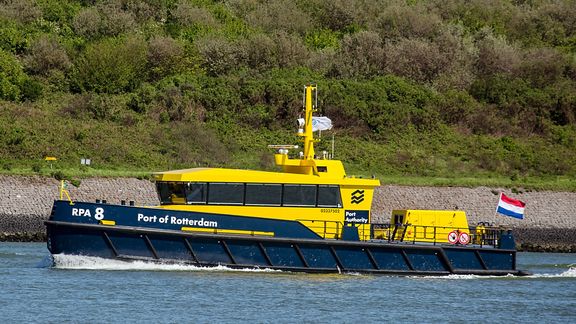 Our fleet amounts for the largest share of CO2 emissions, over 75%. Thanks to the use of a cleaner biofuel (HVO B100), CO2 emissions were more than halved between 2016 and 2021. In 2022, we expanded the use of cleaner fuels. To achieve minimum emissions as soon as possible, we are exploring the feasibility of commissioning zero-emission vessels.
Vehicles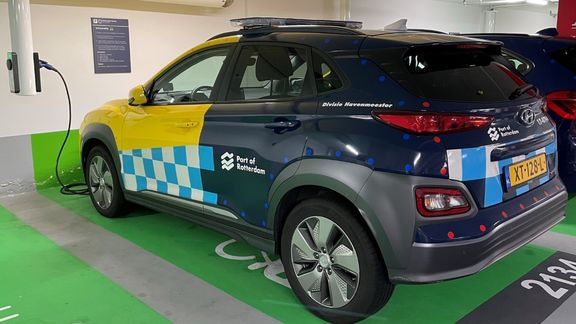 To reduce CO2 emissions from mobility, we encourage employees to travel by bike or public transport. We also fly as little as possible and our fleet is as electrified as possible (60% fully electric and 30% semi-electric). Our goal is a zero-emission passenger car fleet by 2025. In addition, we are affiliated to national and regional mobility networks Anders Reizen and the Rotterdam Climate Alliance Sustainable Mobility.
World Port Center
The headquarters of the Port Authority is located in the World Port Center (WPC) and holds the sustainability certificates WELL Gold and BREEAM Excellent. The WPC is connected to the district heating network. The building is heated with residual heat from industry and cooled with Meuse water. Emissions from purchased electricity have been significantly reduced in recent years thanks to the use of green electricity.