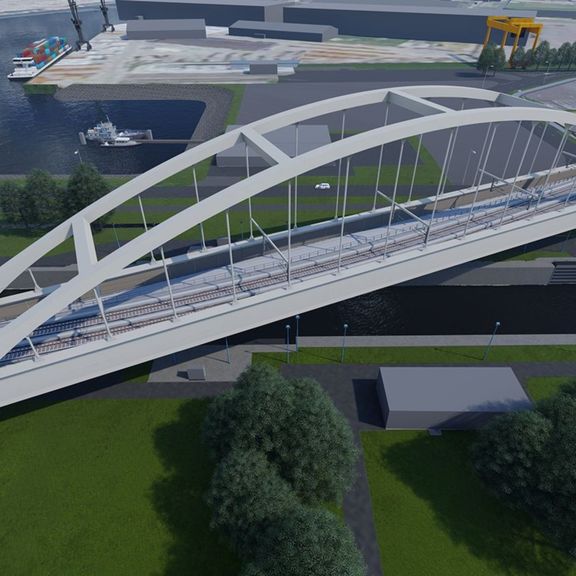 Theemswegtracé
We verbeteren de bereikbaarheid van de haven
11 May 2021
Proud, the Theemswegtracé is in service! On Monday 8 November, the first freight train ran over the brand new 4 kilometre long track of the Theemswegtracé.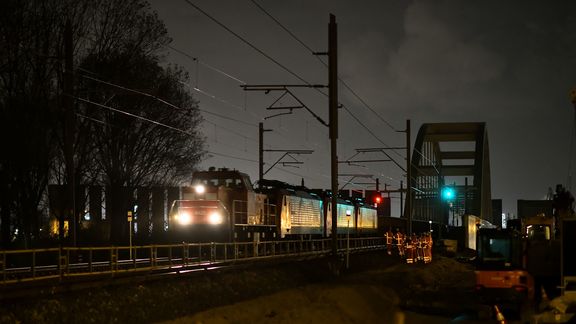 Rail manager ProRail successfully connected the rail route in the port of Rotterdam to the Havenspoor line. The new route saves time for rail freight transport; from now on, freight trains can enter and leave the port without having to stop at the Caland Bridge.
Film
During the work on the project, some impressive images have been shot of the activities on the Theemswegtracé. The film shows a summary from 2017 till completion.
Festive open day at Theemswegtracé
The construction of the Theemswegtracé is complete. That is why we organised an open day on 9 October. During the day, project members and interested parties could take a look at the completed work of art. We would like to thank those involved in the project and people living in the vicinity of the Theemswegtracé for the good cooperation. We are proud to show what we have built: a new viaduct with over four kilometres of elevated track, two steel arched bridges and a trough bridge.
SaVe and VolkerRail
As from 2017, the SaVe construction team built two steel arched railway bridges. In January 2021, this construction work was transferred to VolkerRail to build the railway on it.
The Theemswegtracé runs from Merseyweg, on a railway viaduct alongside Theemsweg, all the way up to Moezelweg via Neckarweg. The railway line passes two arched bridges (near the Thomassen Tunnel and the Rozenburg Lock) and links up again with the existing track where it meets the A15 motorway. The first freight train is to drive on the new route in November 2021.
Closure Merseyweg prolonged
Merseyweg (south) will remain closed until mid August 2022. Traffic is diverted via Botlekweg and Clydeweg. The bicycle path remains open. The N15Y is open.
Accessibility
It is very important to the port of Rotterdam that accessibility and connections with the hinterland by road, rail, or water leave nothing to be desired. For this reason, the Port of Rotterdam Authority is investing in the Theemswegtracé, along with the Dutch government and the European Union.
The Port of Rotterdam Authority coordinates and realises the project in conjunction with ProRail and the Ministry of Infrastructure and Water Management.