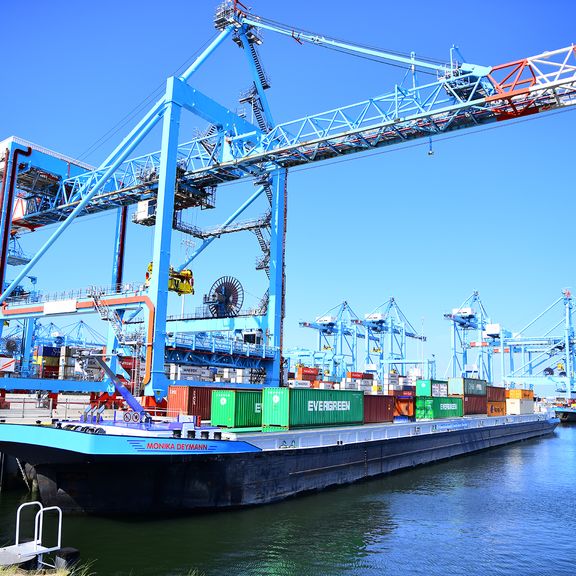 Environmental law
11 May 2021
The Environment and Planning Act (Omgevingswet), which is expected take effect on 1 July 2022, has major consequences for the granting of permits for activities in the port. The current concept of 'establishment' no longer applies and the concept of 'environmentally harmful activity' will be introduced. The boundary and permit requirement of these activities will also change.
Environmentally harmful activities in the port
The Port of Rotterdam Authority devotes itself to helping companies in the with the new permit requirement for environmentally harmful activities under the Dutch Environment and Planning Act. We do this together with Deltalinqs, DCMR (the Rijnmond Environmental Protection Agency), the Rotterdam-Rijnmond Safety Region and the Dutch Ministry of the Interior and Kingdom Relations.
Guide
The guide offers companies and authorities practical help. It provides answers to such questions as: When are environmentally harmful activities subject to a permit? When should functional support activities also be included in the permit? What geographical boundaries can the application be based on? Practical examples are used in the explanations, including the following:
Complex business activity: the Seveso company
Terminal for storage and transshipment of ores or agribulk
Container terminal with PGS15 storage
Empty depot
Tank terminal
Chemical company
Independent water treatment plant
Multifuel gas station with LNG and LPG
Duty of care
In addition, the so-called specific duty of care applies to all activities based on the Living Environment Decree (Bal, Besluit activiteiten leefomgeving). This means that anyone who performs an environmentally harmful activity, a discharge activity into surface water or at a treatment plant:
has the duty to ensure the prevention of adverse effects on safety, health or the environment
the obligation to limit or reverse these consequences as far as possible
has the duty, in case of suspicion of adverse effects, not to carry out the activity if this can reasonably be required.
Customised rules can also be imposed.
Would you like to know more, or do you have any questions about the Dutch Environment and Planning Act?