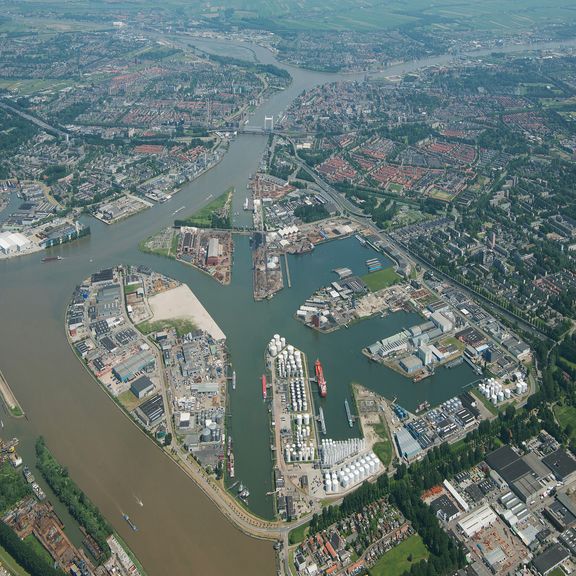 Dordrecht and other ports
24 June 2022
For the Dordrecht port area located outside the dikes, an assessment was made of the flood risks and how to manage them.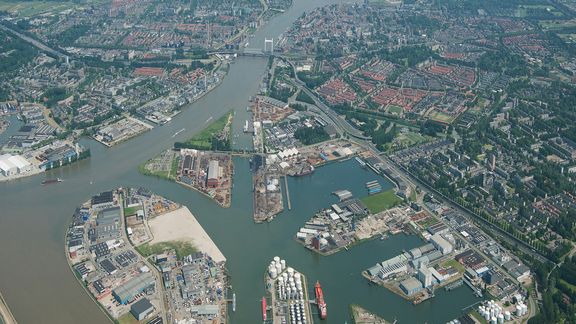 On the basis of the current projections for sea level rise and land use, no additional measures will be needed before 2100. However, we do advise, in the case of new developments, redevelopments, replacement investments and major maintenance, looking at how to maintain the standard of flood risk management for the Dordrecht Seaport. In this way, we can limit the cost and inconvenience associated with the measures. Measures may need to be taken earlier if there are changes in sea level rise and land use.
What measures can I take?
The measures to be taken do not depend on the location or the extent of sea level rise:
Building new sites higher or planning them on more water-robust lines.
Drawing up an emergency and recovery plan, including emergency facilities.
Other areas
Flood risk management in the smaller port areas – Alblasserdam, Brielse Maas, Vlaardingen port area, the Rozenburg headland and some port areas in the Rotterdam urban area – has also been assessed. This involved studying the flood risks and how best to manage them. Measures were determined for each area to manage the risks. You can find more information in the flood maps. Zoom in on your business to view the flood risk and the measures you can take.