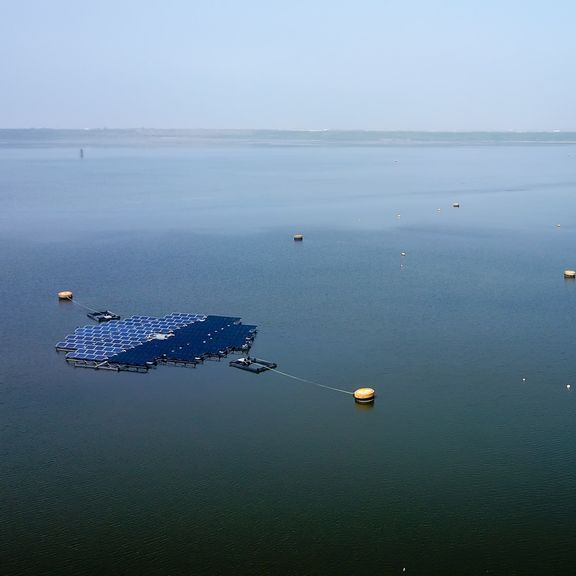 Sustainability
Making Maasvlakte 2 more sustainable
With Maasvlakte 2, the ambition of the Port of Rotterdam Authority is to be a global leader in the field of sustainability. To achieve this ambition, the Port of Rotterdam Authority offers every opportunity to innovative technologies that lead to the sustainable and successful development of the new port and industrial area.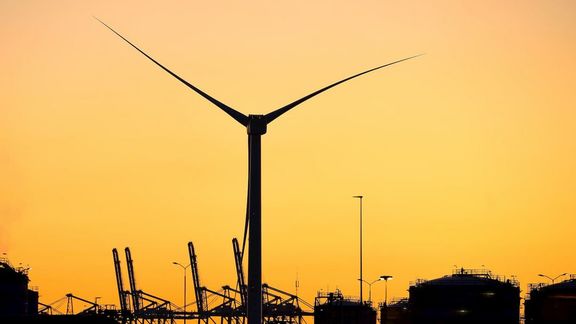 The Port Authority has a long tradition in applying advanced technologies and processes, of which there are ample examples in the current port, including the Euromax-terminal and the innovative communication system Portbase. For Maasvlakte 2, we have raised the bar even higher. We want the new port and industrial area to become the most sustainable and innovative port in the world. Not an unrealistic ambition for a port that has literally been recovered from the sea and where sustainability and innovation can be built into each component.
Only sustainable companies
The Port Authority has set strict requirements in terms of sustainability for companies wishing to locate on Maasvlakte 2. The Port Authority makes clear agreements with the companies about air quality, noise and cleaner hinterland transport, but also about the efficient use (or reuse) of energy, each other's waste heat, waste materials and semi-manufactured products. Companies also recognise the need to tackle environmental problems and seek new forms of sustainable management. In addition, they see opportunities to increase their efficiency. As a result, Maasvlakte 2 is a showcase which demonstrates that sustainability and economic growth are perfectly compatible.
Sustainable terminals
The container terminals on Maasvlakte 2 are the most modern and advanced terminals in the world. The terminals are fully electric, from the Automated Guided Vehicles (AGVs) to the quay cranes. The terminal of APM Terminals runs entirely on power generated by wind turbines. At Rotterdam World Gateway, buildings are equipped with thermal storage. The connection with the Betuwe Route has also been taken into consideration: the terminals are ready for the new division of the hinterland transport across the most sustainable transport modes. One of these transport modes is inland shipping, which is why the new terminals are the first with a quay specifically designed for inland vessels.
Intermodal transportation
The Port of Rotterdam Authority strives for an optimal connection via all modes of transport. A different distribution by rail, road and inland waterway transport is an essential part thereof. Therefore, the Port Authority plays an active role in advising and guiding modal shifts. Have you thought about the benefits a modal shift can produce for you?