An accessible port
First Brazilian melons of the season arrived in the port of Rotterdam
23 September 2022
On Friday 16 September, the first conventional reefer ship carrying melons from Brazil arrived at the fruit terminal of Rotterdam Fruit Wharf in the port of Rotterdam.
The fruit terminal of Rotterdam Fruit Wharf (RFW) is located in the Merwehaven and is an intermediate stop for fruit arriving at the port of Rotterdam. European fruit importers import the fresh fruit from the southern hemisphere and use 40' reefer containers or the specialised reefer vessels, which can dock directly at the quays of RFW.
Weekly shipment
In recent years, only 40' reefer containers were used for melons from Brazil. This season, however, exporter Agricola Famosa decided to use another modality besides overseas container transport. Together with shipping company GreenSea, they implemented a weekly transport for its melons using specialised reefer vessels from Fortaleza to Vigo in Spain, Dover in England and Rotterdam.
This weekly shipment to Rotterdam arrives at RFW, where immediately after unloading the vessel in one of the cold stores, the phytosanitary inspection and customs formalities are handled. The melons can then enter free circulation and be transported to a final destination in Europe. The main advantage of this service is that the Fortaleza loading port is directly connected to the aforementioned ports of unloading in Europe, resulting in an extremely fast transit time that benefits the quality of the melons.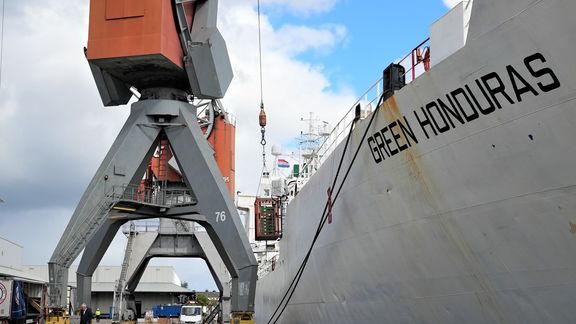 Melon season
Melon season from Brazil begins as the European season ends. In the Dutch summer, melons are mostly imported from Spain. The Brazilian season runs from September to February next year and RFW expects the arrival of some 20 GreenSea vessels. This is rather unique, since in recent years, only 40' reefer containers were used.