Energy transition
First exports of hydrogen from South Australia to Rotterdam feasible this decade
15 December 2021
A new study has found South Australia's world class renewable energy resources will give the state a competitive edge in the race to supply clean hydrogen to Europe through the Port of Rotterdam.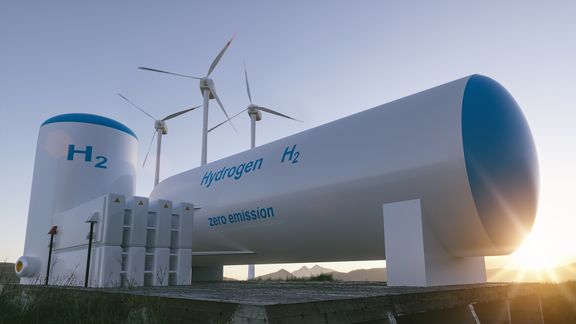 The pre-feasibility study shows South Australian hydrogen is expected to be competitive on the future hydrogen market in Rotterdam and could supply up to 10% of Rotterdam's hydrogen requirements in 2050. Rotterdam's hydrogen demand is forecast to reach 18 million tonnes per annum by 2050.
Earlier this year the South Australian Government and the Port of Rotterdam Authority signed a Memorandum of Understanding to assess the feasibility of exporting clean hydrogen made in SA to Rotterdam, Europe's largest port.
Minister for Energy and Mining Dan van Holst Pellekaan said the pre-feasibility study informed discussions between key officials from the South Australian and Netherlands Governments and the Port of Rotterdam regarding South Australia's potential to export green and blue hydrogen to the Port
"This is an exciting time for energy exports, and an exciting time for South Australia as we begin to realise the huge potential hydrogen export has for our local economy and local jobs," said Minister van Holst Pellekaan.
"With four hydrogen projects already under development and another seven more shortlisted for land at Port Bonython, South Australia is on track to become a significant hydrogen producer and exporter, starting as early as 2025-2026.
"We have been working with the Port of Rotterdam on a pre-feasibility study which shows our state could supply a significant share of hydrogen that Rotterdam expects to import by 2050.
"A huge new global market is developing as much of the world shifts towards renewable energy for power and to reduce carbon emissions by 2050, and South Australia is leading the way using its abundance of wind and solar to produce and export low cost energy, including clean, green hydrogen exports.
"Hydrogen Export Modelling Tools from both South Australia and the Port of Rotterdam align favourably, strengthening confidence in our state's export potential.
"Our partner, the Port of Rotterdam has global experience in port governance which we will utilise as we progress development of Port Bonython in readiness for hydrogen export."
Allard Castelein, CEO Port of Rotterdam said local conditions in South Australia, such as the amount of sunshine, wind, availability of space and investment climate, could make this area one of the major hydrogen exporters worldwide.
"An international system of certification of hydrogen has to be in place to start these new trade lanes," said Mr Castelein.
"Next steps for us to work on will be to bring the companies working on hydrogen export facilities at Port Bonython together with potential off-takers in the port of Rotterdam and its hinterland.
"The study also concluded that careful consideration needs to be given to a masterplan for the development of a port and industrial complex including export infrastructure at Port Bonython. The Port of Rotterdam is keen to support this and we'll be discussing what role we can play going forward with our South Australian partners."
The Ambassador of the Kingdom of the Netherlands to Australia Mrs. Marion Derckx said International cooperation is essential to drive the energy transition needed to limit global warming to a maximum of 1.5 degrees.
"As a signatory to the European Green Deal, the Netherlands applauds this next milestone. It is the next step in our productive and long-term partnership in the field of green hydrogen, said Ambassador Derckx.
"A partnership that builds on long standing business relations between South Australia and the Netherlands reinforces our mutual commitment to innovative and sustainable solutions, she said.