Energy transition
Next step in trilateral hydrogen hub development in Oakajee, WA
20 December 2022
In 2020, HySupply established an important partnership between Australia and Germany to verify the viability of a green hydrogen supply chain between these countries. The port of Rotterdam, the largest port of Europe and the single largest port supplying energy & fuels to Germany, was part of this study and also had commenced a study on the specific supplychains of hydrogen from West Australia to Rotterdam since 2021.
In the current geopolitical situation, Germany is even faster looking to replace the coal and oil that passesthrough the port of Rotterdam to North Rhine-Westphalia ((the Ruhr)) with green hydrogen.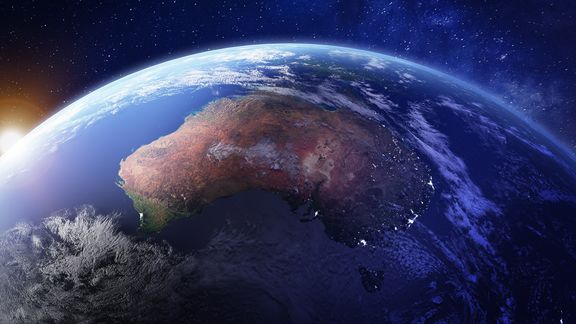 Today's announcement is the next step in this tripartite relationship: to develop a tri-lateral hydrogen hub: the TrHyHub, which aims to support the development of a hydrogen hub for local use as well as fast tracking hydrogen exports from the Oakajee Strategic Industrial Area (SIA) in the Mid-West region of Western Australia, which has some of Australia's best renewable energy resources enabling it to become one of the largest hydrogen producing areas in the world. On top of that it aims to become a hub for both joint research as well opportunities for business's from both continents.
The joint study will be executed by Western Australia's Mid-West Port Authority, the Port of Rotterdam and Germany's Fraunhofer Institute for Solar Energy Systems (ISE), who will bring world-leading innovative technology solutions that will assist in accelerating hydrogen production & exports to Europe before the end of this decade.
The Joint Export Supply Chain Study aims to:
Undertake foundation studies necessary for Oakajee to become a future worldclass Industrial Hydrogen Port Complex, delivering hydrogen and derivatives for local use and export.
Investigate the total Hydrogen production potential of the Midwest region to support Oakajee as the most suitable location to develop the world's largest hydrogen integrated port complex.
Investigate the techno-economic feasibility of innovative technology solutions that may accelerate exports from the Mid-West region to 2027.
Provide a strong signal to WA Hydrogen proponents that there is a large market offtake potential in North West Europe.
Stimulate TriNational Research & Development of hydrogen related technology.
Create an attractive investment and development environment for Australian Hydrogen as well as European Hydrogen companies.
The Western Australian Ministry for Hydrogen Industry, German Ministry of Education and Research (BMBF) and the Dutch Ministry of Economic Affairs and Climate Policy welcome the start of this joint study and to see the realization of a future green hydrogen supplychain from West Australia to Germany and the Netherlands coming another step closer.