South Korean colossus enlivens FutureLand reopening
02 June 2020
FutureLand at Maasvlakte 2 offers all sorts of interesting information about the port of Rotterdam. On Wednesday, 3 June, the centre will be opening its doors well in advance to ensure that passengers on board the FutureLand Ferry get a good view of the arrival of HMM Algeciras.
This marks the first time this massive vessel – the latest to top the ranking of the world's largest container ships – will be calling on Rotterdam. The ship is destined for the Rotterdam World Gateway container terminal at Maasvlakte 2's Prinses Amaliahaven. HMM Algeciras is expected to moor at the terminal quay between the hours of 2 and 3 p.m.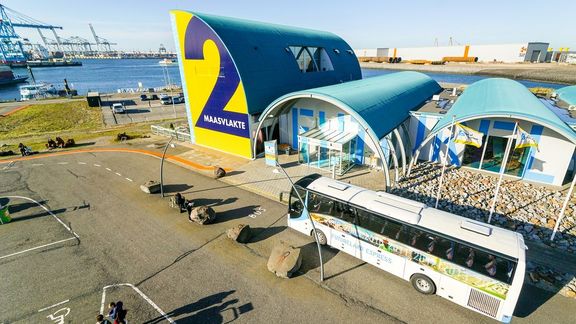 In honour of this unique maiden voyage, the FutureLand Ferry will actually be out on the water twice that day. During the boat tour starting at 12:30 p.m., visitors can welcome the container giant as it enters the port area. The second tour, which starts at 2:30 p.m., is expected to offer a view of the ship's final metres before it docks at the quay, as the port's towing services and linesmen go about their business.
South Korean flavour
Due to the Covid containment measures, the FutureLand Ferry will only be carrying a limited number of passengers. That makes this tour extra exclusive, in other words – which is why FutureLand decided to set up a promotion on social media. Whoever comes up with the most entertaining post – with a South Korean flavour - has two tickets waiting for them. After all, HMM is a South Korean ship owner. And this South Korean theme will also be continued on board the tour boat.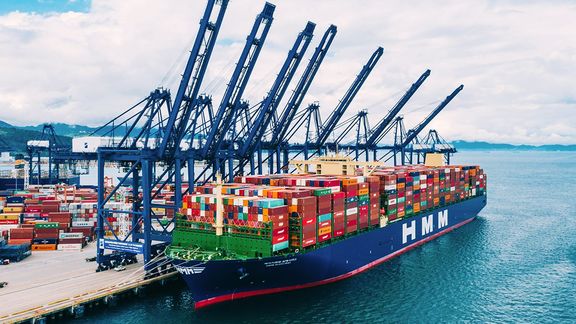 Maasvlakte 2 is regularly visited by record-breaking vessels on their maiden voyages. For example, Pioneering Spirit, popularly referred to as the world's largest ship, is also currently found in Rotterdam's newest port area. And these behemoths aren't the only reason why Maasvlakte 2 is such an exciting place to explore. Visitors can also marvel at its hyper-modern container terminals, the world's tallest wind turbine and the exhilarating developments in offshore wind power.
Reopening
After being closed for ten weeks, the Port of Rotterdam Authority's FutureLand information centre will once again be opening on Monday, 1 June. Naturally, the centre will be abiding by all current government guidelines. In addition to hygiene measures and physical and logistics adaptations, this means visitors need to reserve a ticket with a time slot prior to their visit. This ensures that a maximum number of visitors can be found at the centre at any given time, allowing port aficionados to enjoy the interactive exhibition in a responsible fashion. The guided tours on board the FutureLand Ferry and the FutureLand Express will be organised along similar lines.