Energy transition
The intermediate score: The top 10 projects in the energy transition
30 June 2022
A CO2-neutral port in 2050: that is our goal. We are half way through 2022. What projects are we working on in the port? Which projects make the difference? This is this year's intermediate score.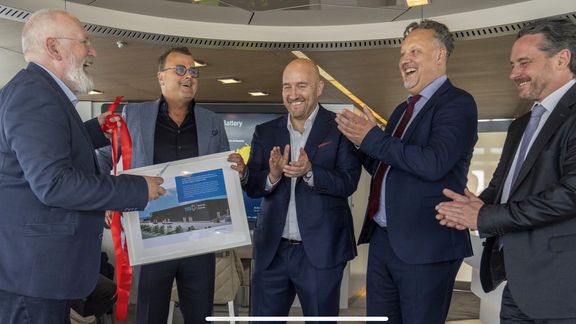 1: New recycling plant for batteries
TES, one of the world's largest battery and electronic waste recycling companies, is going to build a new factory in the port of Rotterdam. European Commissioner Frans Timmermans symbolically gave the go-ahead for the construction.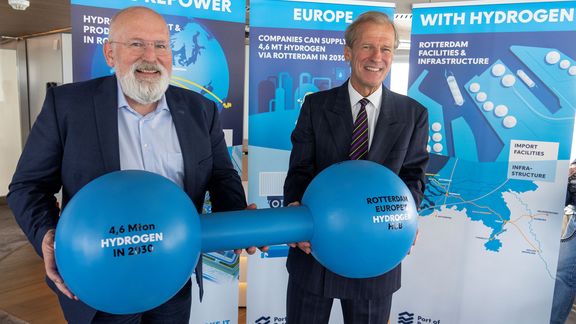 2: Rotterdam can supply Europe with 4.6 megatonnes of hydrogen by 2030
In collaboration with exporting countries, the port of Rotterdam and the cluster of companies operating here can supply Northwestern Europe with 4.6 million tonnes of hydrogen annually by 2030.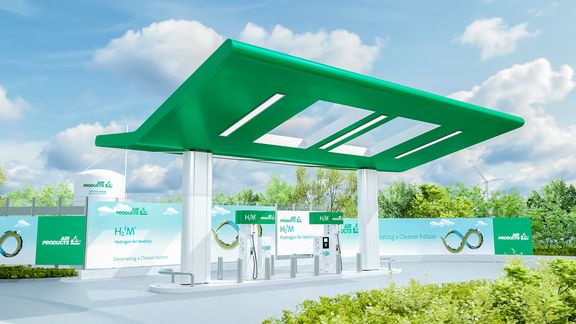 3: Air Products to supply green hydrogen filling station in 2023
Air Products, Schenk Tanktransport and TNO are collaborating on the Clean Hydrogen and Road Transport Project (CH2aRT), an endeavour which will develop hydrogen trucks and a public hydrogen refuelling station.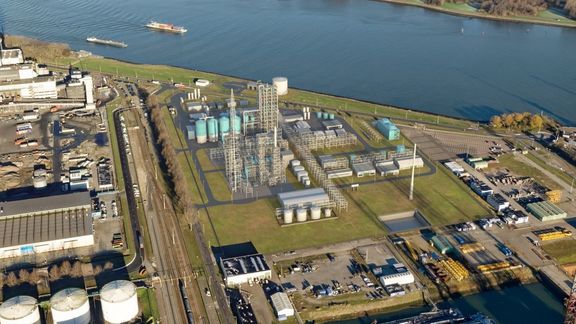 4: Gidara Energy AMR will convert non-recyclable waste into advanced biofuels
GIDARA Energy and the port of Rotterdam are pleased to announce GIDARA's next advanced biofuels facility in the Netherlands: Advanced Methanol Rotterdam (AMR). Located in the port of Rotterdam, the plant will convert non-recyclable waste into advanced methanol.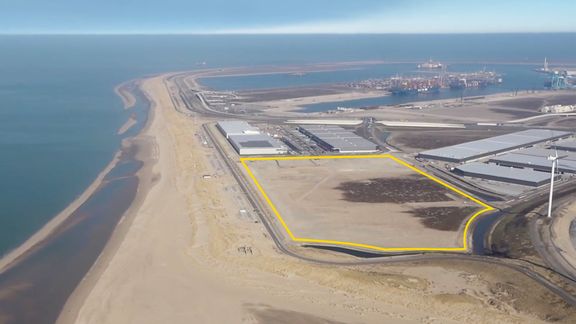 5: Shell first customer hydrogen pipeline Rotterdam port
Shell is the first company to sign an agreement to use HyTransPortRTM. This is the hydrogen pipeline in the port of Rotterdam that Gasunie is laying in collaboration with the Port of Rotterdam Authority from the Maasvlakte to Pernis in order to make the industry in the port more sustainable.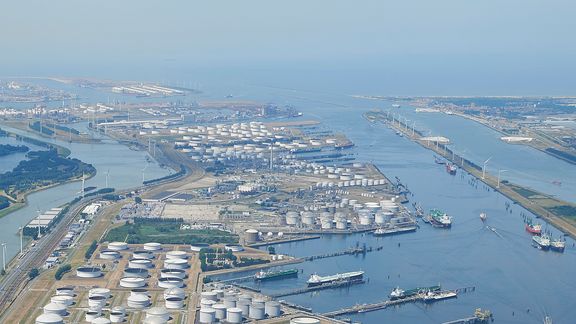 6: Import terminals for hydrogen in Port of Rotterdam
Various parties in the port of Rotterdam are working on import terminals for hydrogen: Gasunie, HES International (HES) and Vopak will be working together to develop an import terminal for green ammonia as a hydrogen carrier. Air Products (NYSE: APD) and Gunvor Petroleum Rotterdam (GPR), a subsidiary of Gunvor Group (Gunvor) have signed a joint development agreement for an import terminal in Rotterdam. And OCI is tripling its ammonia import capacity in Europoort. This collaboration is the parties' response to the growing need worldwide for the import and storage of green energy.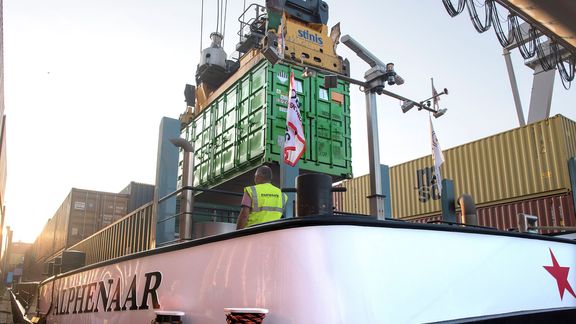 7: National Growth Fund supports ZES concept with 50 mln investment for inland shipping sector
Zero Emission Services (ZES) – co-founded by the Port Authority in 2020 to stimulate, among other things, electric waterborne transport – has received a €50m investment from the National Growth Fund for the accelerated implementation of their innovative system solution for inland navigation.
8: TenneT reaches two milestones in connecting 'Hollandse Kust' wind farm to the grid
Alpha - TenneT's high-voltage connection for offshore wind farm Hollandse Kust (I and II) - is ready for use.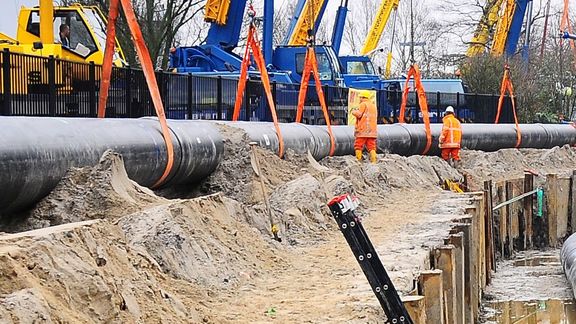 9: Broad industry support for Delta Corridor project
The Port of Rotterdam Authority and cross sector industry partners are supporting the development of the Delta Corridor project, comprising a bundle of four pipelines between the Rotterdam port, Chemelot and the German Rhineland region.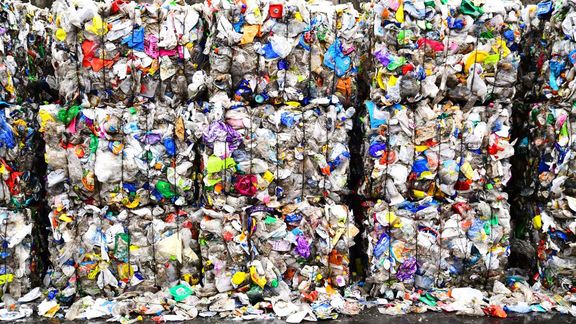 10: Xycle will start construction of its first plastic recycling plant at the end of 2022
Xycle is about to commence construction of a plant in the port of Rotterdam that will convert 20,000 tons of non-mechanically recyclable plastic into high-quality sustainable raw material annually. For this purpose, the Rotterdam Port Authority has leased a site at Rijndwarsweg in Europoort to Xycle.
This list is of course not complete and we continue our efforts, together with our customers and partners.