WPCAP climate program
Havenalliantie bundelt krachten in WPCAP-klimaatprogramma
17 December 2021
Leading ports across the world work together on reducing CO2 emissions of shipping and port activities and improving local air quality.
The port authorities of Antwerp-Bruges, Barcelona, Gothenburg, Hamburg, Haropa, Long Beach, Los Angeles, New York & New Jersey, Rotterdam, Valencia, Vancouver, and Yokohama united in the World Ports Action Climate Program (WPCAP) in 2018 to help realize the Paris Climate Agreement and raise the bar for sustainability standards at ports across the globe.
Achievements
In its first five years, WPCAP contributed directly to marine sustainability in the areas of increased efficiency, shore power, sustainable fuels, cleaner cargo handling equipment and more sustainable policies. Achievements of the program include a comprehensive international assessment of different efficiency measures in ports, a new platform for sharing nautical data between ports, faster adoption of shore power, and taking first steps towards the adoption of new fuels.
THREE FOCUS AREAS
In May 2023, the twelve ports agreed to extend the World Ports Climate Action Program, with three focus areas: shore power, sustainable fuels and green shipping corridors.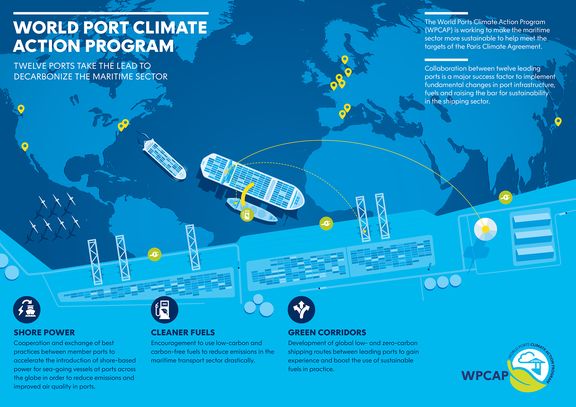 Shore-power
Cooperation and exchange of best practices between member ports to accelerate the introduction of shore-based power for sea-going vessels at ports across the globe in order to reduce emissions and improved air quality in ports.
Cleaner fuels
Encouragement to use low-carbon and carbon-free fuels to reduce emissions in the maritime transport sector drastically.
Green Corridors
WPCAP ports can play an active role in supporting green shipping corridors to gain practical experience and boost the use of sustainable fuels in deep-sea shipping in practice.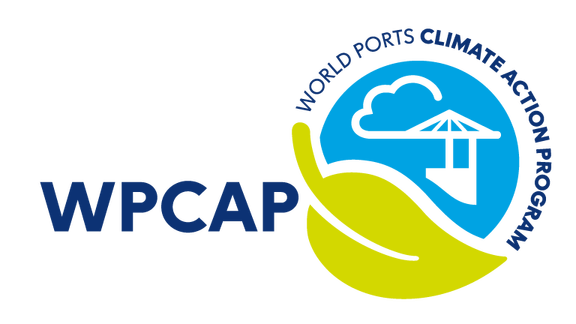 More information is also provided on the website of the World Ports Sustainability Program.