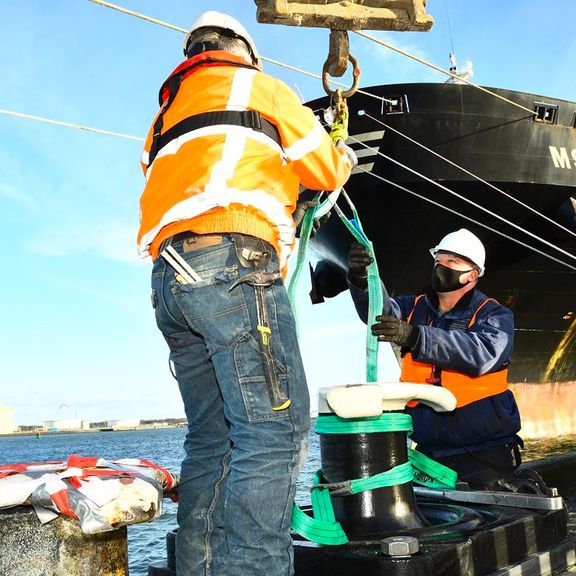 Smart infrastructure
08 September 2022
The Port of Rotterdam Authority manages a port area of more than 12,500 hectares and owns about 89 kilometres of quay walls. Due to new demands, ambitions, legislation and economies of scale, the port of Rotterdam is fully committed to a physical and digital smart infrastructure.
Innovation in the asset life cycle
To optimise the asset life cycle, we use data from various sources including fundamental scientific research.
Sensors and real-time data
The Port of Rotterdam Authority is making its physical infrastructure and assets smarter. For instance, we use sensors to monitor and communicate with the state of assets in real time. This allows us to take measures at the right time for the best possible lifespan. Consider, for example, sensors on waste containers and sewer gullies to empty them at the right time. By combining our data with those of stakeholders, we optimally plan our work and asset inspection.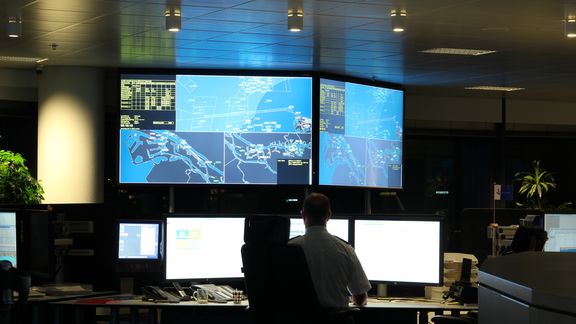 Automating asset inspection
By applying sensors, smart handling of data and using artificial intelligence (AI), we instruct computers to recognise anomalies and convert them into useful information for the next step in the process. This smart solution contributes to making the work of inspectors safer and more accurate: safer because they do not have to venture out and more accurate by being able to deploy them at the right time.
Project Machine Learning Inspector (MLI)
We currently carry out frequent inspections manually, and human actions play a central role. We aim to automate these inspections through the implementation of the Machine Learning Inspector (MLI). The fewer traffic movements and actions an inspector is required to carry out, the safer, more efficient and more sustainable the inspection process will be. By leveraging the data obtained from the inspection process, we can further pursue optimisations in the asset life cycle, both in the short and long term.
Maintenance without disruption
Dredging costs on average 10% of terminal availability. As a result, vessels have to wait for the berth to be dredged to its original depth. The Port Authority is developing a planning tool (Plato). This combines the planning of quay wall inspections, dredging and gauging with terminal planning. We coordinate work so that we plan maintenance efficiently. There is therefore less downtime for terminals, we do not disrupt operations and our CO2 footprint is reduced.
Making more possible using our assets
We can design and build smarter, reduce material consumption and optimise the use of berths, thereby developing, maintaining and extending the lifespan of our port infrastructure more efficiently. In short, using the same physical infrastructure to make more possible for our customers while avoiding disruption, emissions and investments.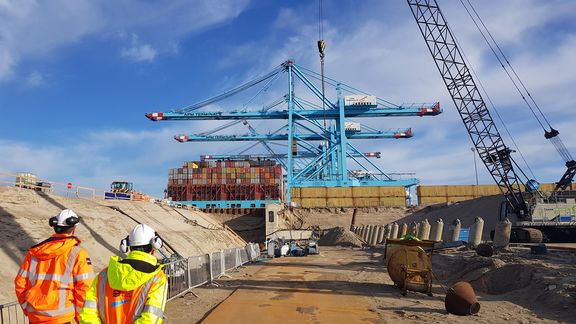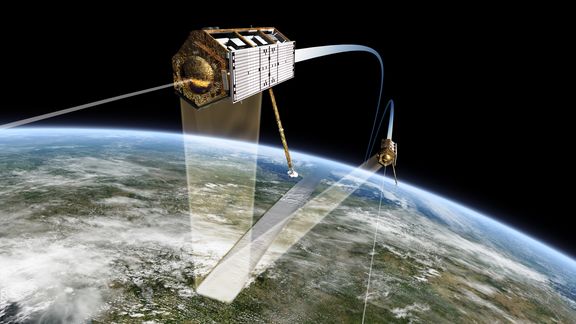 Quay wall measurements using satellite
We use satellites to survey the entire port every 11 to 22 days. Land measurements are made when an object is not properly 'seen' by the satellite. In cases of increased risk, we equip the quay with tilt sensors that provide hourly position information. This ensures that displacements of quay walls can be seen faster and more accurately. This allows us to minimise the loss of function of the quay wall and its impact.
Wind models and crane loads
We are investigating the wind load of higher and heavier container and other cranes to determine whether our quay structures are suitable. A LiDAR scanner was temporarily positioned at the ECT terminal for the WindLASS project. Using LiDAR wind measurements and satellite data, we estimate the wind load of cranes. Depending on the outcomes, we can install larger cranes. We also use satellite data to predict extreme wind speeds.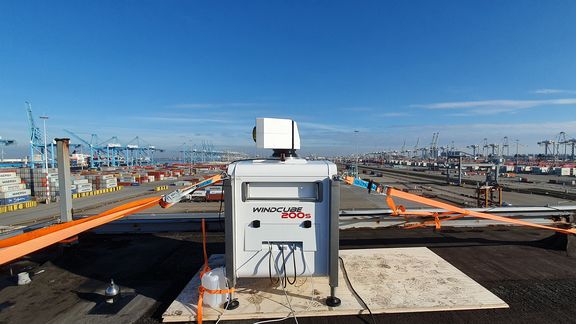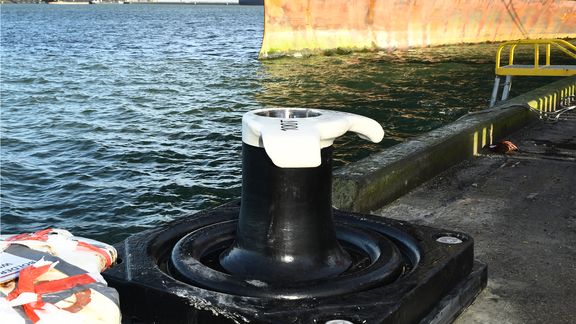 Smart mooring line load
Together with Straatman BV, the Port Authority has developed the smart bollard. The bollard measures force on the mooring lines allowing it to monitor the load in real time. We are also obtaining a better understanding of which vessels can berth at which quays. By testing the bollard and the quay, you can determine the limit of a quay, and check up to what mooring line load it is safe to allow larger vessels to use the quay.
Communicating assets and autonomous navigation
The port authority's ambition is to enable autonomous navigation within the port of Rotterdam by 2030. An important step in this respect is the development of a digital twin of the port: a digital representation of the port, including all infrastructure, ship movements, weather conditions and hydro information. We are already preparing for this using a floating autonomous sailing laboratory. We are also deploying digitisation for better port management and governance and smarter vessel handling.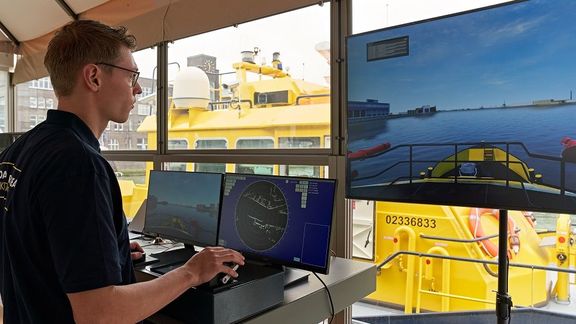 Futureproof Port Infrastructure
This Roadmap is aimed at optimizing the value creation of the port area by making smart use of the combination of maritime infrastructure and waterways. Port construction and port development are leading, during construction and use, nuisance to nature, environment, people and business is minimal.