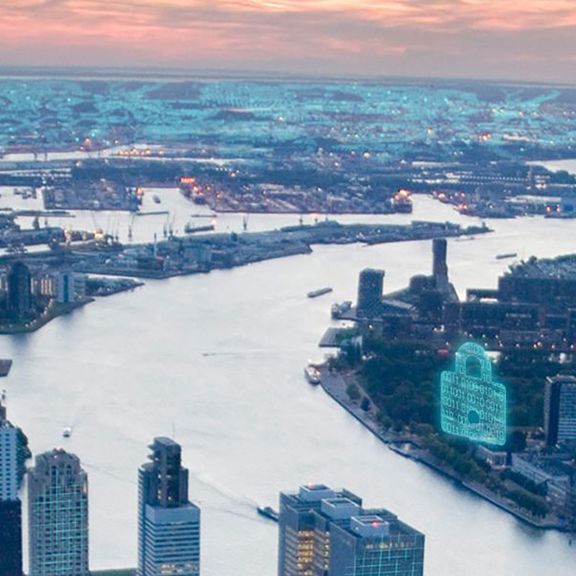 Control & management
11 May 2021
The opportunities offered by digitisation for improved control and management of the port will be grabbed with both hands. It goes without saying that security is an absolute prerequisite.
For example, the Harbour Master Management Information System (HaMIS) works as a digital network. It is an interactive system in which all shipping traffic is planned, monitored and administered. Portbase provides a Port Community System (PCS). This is a digital solution for the administration and document flow that are part and parcel of freight transport, creating greater efficiency, lower planning costs, better and more transparent planning, faster cargo handling and fewer errors.
'Internet of Things'-platform
But we will not be resting on our laurels. Under the direction of the Port of Rotterdam Authority, IT partners IBM, Cisco, Esri and Axians have been working together to provide an Internet of Things (IoT) platform. The Port Authority uses this cloud platform to collect and process data from sensors located throughout the port. In this way, real-time information about infrastructure, water and air comes in, enabling the port of Rotterdam to improve its services. The ultimate aim is to create a so-called 'digital twin' of the port in 4D, i.e. a digital representation of the actual, physical port.
Port Community System
The port of Rotterdam is a place where hundreds of parties come together and work together to get goods from A to B as efficiently, quickly and safely as possible. This means everything must run like clockwork. In Rotterdam, coordination and the exchange of information take place efficiently and easily via the Port Community System (PCS) of Portbase.
Container 42
With its ambition of becoming the smartest port, Rotterdam is taking the lead in the digital transformation of port and logistics. 'Container 42' is a metaphor for this transformation.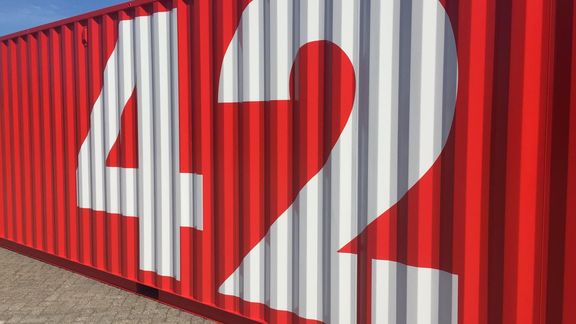 Hydro/meteo data
The Port of Rotterdam Authority manages monitoring networks in the port of Rotterdam in cooperation with Rijkswaterstaat. The Rotterdam Operational Flow Model (OSR) also provides information on expected water levels and current speeds in the port.