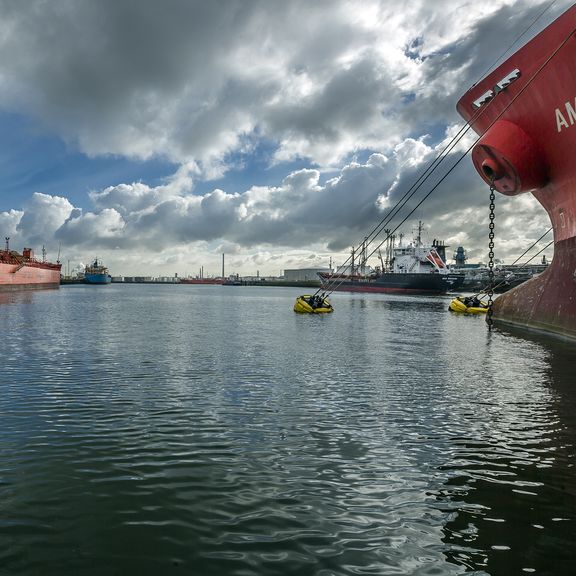 Rates for buoys, dolphins and public quay dues
11 May 2021
The port of Rotterdam has an extensive range of mooring places at buoys, dolphins and quays. An overview of the rates.
Buoy or dolphin berth dues are owed to the Port of Rotterdam Authority for the use of public buoy berths and dolphin structures by sea-going vessels. Buoy or dolphin dues are calculated based on a rate of € 3.36 per vessel metre or part thereof (overall length) per twenty-four hour period or part thereof.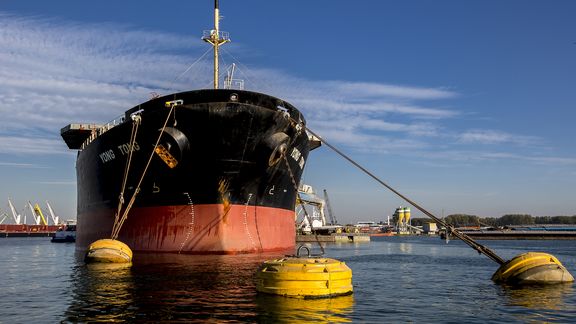 Calculation
Costs for all clusters are paid according to actual use. With the exception of cluster 3 (Large dolphins Europoort and Maasvlakte dolphins numbers: 80-82-83-84-90-91). In this cluster the payment is calculated based on the booked time (ETA + ETD) or the actual adjusted times (ATA/ATD). The basic principle is that the calculation will be based on the longest stay period.
Offshore regulation
Dolphin dues are not owed by offshore vessels when using special offshore locations. A separate offshore regulation with separate rates applies to these; these are agreed individually with the client.
Rates for public quay dues
Quay dues are owed to HbR NV for the use of public quays. For the determination of the quay dues, HbR NV applies a rate of € 3.36 per metre or part thereof of the ship (overall length) per twenty-four hour period or part thereof.
General terms
For more information on cancellations, no show and bollard pull please check our general terms and conditions including port tariffs.
Download
SHIP-TO-SHIP TRANSFERS AT BUOYS AND DOLPHINS
Vessels of all sizes can make use of the buoys and dolphins in the port of Rotterdam 24/7. With these berths, the port of Rotterdam offers facilities for flexible, efficient and risk-free ship-to-ship transfers.