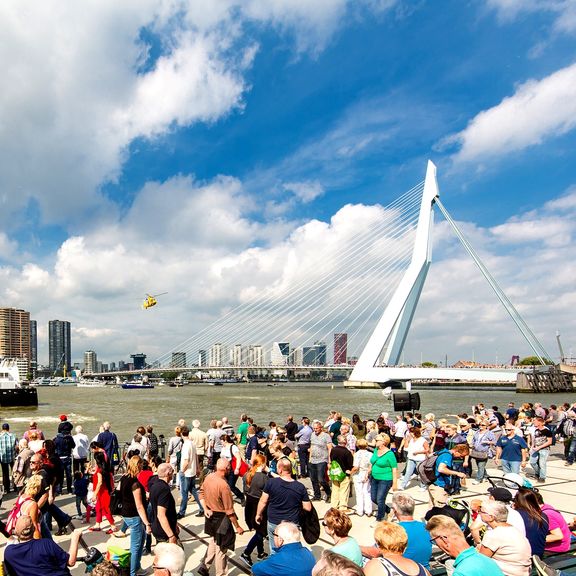 World Port Days
11 May 2021
2, 3 & 4 September 2022 will be dedicated to the World Port Days. During this three-day event, the port of Rotterdam is presented to the public and you can experience the World Port Days at various locations in the city and port.
During the World Port Days, you get to know the port and port companies better during various excursions and tours.
Excursions and tours
These include various excursions and tours into the port area such as the FutureLand fossil expedition, a nature expedition by bicycle across the Maasvlakte and Landtong, a photography workshop and various walking and sailing tours.
The full programme for 2022 will be announced in the course of the year.