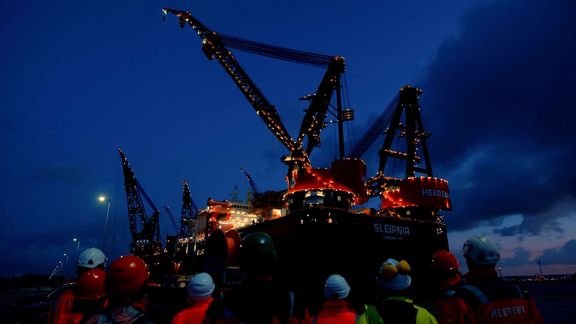 We wish you a healthy and safe 2023
10 December 2021
We are entering the final weeks of an extraordinary year that began full of optimism. There was light at the end of the COVID tunnel and everyone was bursting with energy, and eager to get back to a normal life. But it wasn't long before the world turned darker again. Russia invaded Ukraine, with an enormous impact on everyone in the region. That impact is also being felt in Western Europe.
Many people and businesses are now in difficult circumstances due to rising prices. Europe's largest port is also feeling the consequences of this conflict. We have seen major changes in goods flows. Who could have predicted a year ago that, for example, the throughput of liquefied natural gas would peak so dramatically?
We are a port in transition and it is only by working together that can we achieve that change. We are proud that - despite all the disruption - the port of Rotterdam has continued to thrive in close cooperation with our clients and partners. Our investments have increased, with the focus on, among other things, furthering the use of renewable energy sources such as hydrogen and biofuels. With the reclamation of 55 hectares of new land on Maasvlakte 2, we are creating space for sustainable companies
The first important steps have been taken to build the infrastructure needed to transport hydrogen and CO2. We are also continuing to invest in capacity and accessibility. For example, the first connections to the Container Exchange Route will be established in the near future. We are also moving ahead on the digitalisation of the port infrastructure, for example by planning air space for the deployment of drones in order to make the port even safer and more efficient.
It is wonderful that we have been able to demonstrate our flexibility and resilience as a port complex. Our annual film revisits all those striking moments in 2022.
We wish to thank you for all your confidence and commitment. We also look forward to the enduring continuation of our collaboration in 2023. For now, we wish you and your loved ones happy holidays, and a healthy and safe New Year!
With warm regards,
Allard Castelein, CEO | Vivienne de Leeuw, CFO | Boudewijn Siemons, COO
'It is wonderful that we have been able to demonstrate our flexibility and resilience as a port complex.'