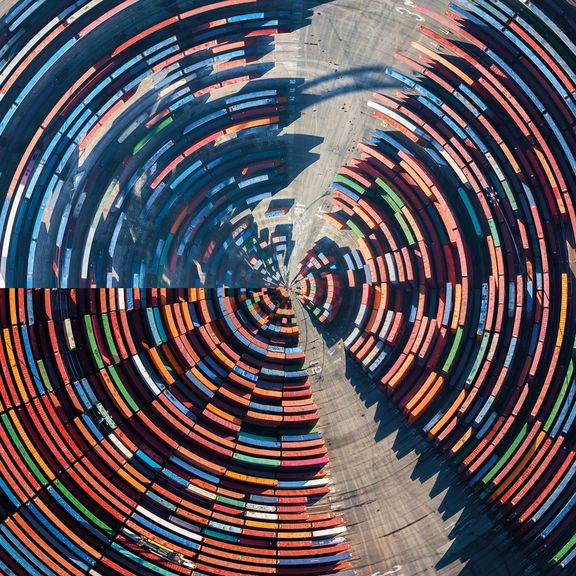 Rotterdam Port Vision
11 May 2021
The city council of Rotterdam has today adopted the revised Port Vision. The creation of economic and societal value and realising sustainable growth form the core of the revised Port Vision.
The Port Vision indicates the Port of Rotterdam's ambition for the future and also acts as a compass: ambitions are a spot on the horizon, even when the circumstances change. The revised Port Vision was developed in partnership between the Port of Rotterdam Authority, the Municipality of Rotterdam, national government, Deltalinqs, Province of South Holland and in coordination with the DCMR. The partners will monitor progress via annual progress reports.
Reason for the revision
The world around us is changing and that also influences the Rotterdam port and industrial complex. These changes include the energy transition, the raw material transition and digitisation. That was the reason for revising Port Vision 2030. This revised version describes the future perspective for the port and industrial complex based on current insights, and in doing so makes the 2011 vision future proof.
Ambitions tightened
Rotterdam aims to be a frontrunner in sustainable and efficient supply chains. The revised Port Vision has adopted each of the ambitious objectives exactly as stated in the Rotterdam contribution to the Climate Agreement (Rotterdam-Moerdijk). The Sustainable Development Goals (SDGs) adopted by the United Nations for sustainable economic development are also given a central position. In doing so, the above-mentioned five parties are underlining the importance of creating societal and economic value.
Progress report
The port is on course to meet the objectives of the Port Vision, which will be reviewed in 2019. Although the economic and social consequences of the corona crisis are affecting the intended transitions, the objectives of the reassessed Port Vision remain in place. A major challenge for the next steps is the business climate, which is under pressure. The nitrogen crisis is hampering the sustainability of the port and the complexity of projects requires new forms of financing and management. In addition, there is a shortage of personnel at all levels. Only through joint efforts will the transitions in the Rotterdam port and industrial complex take shape.
Partners Port Vision
The progress report is a joint product of the partners who are committed to the realisation of the Port Vision: Deltalinqs, the Port of Rotterdam Authority, the City of Rotterdam, the Province of South-Holland and the State (Ministries of Economic Affairs and Climate Change, the Interior and Kingdom Relations, and Infrastructure and Water Management). The DCMR environmental department is also involved. The report forms the basis for the joint discussion of relevant developments in and around the port and the determination of joint points of attention, priorities and actions to realise the objectives of the Port Vision reassessed in 2019.