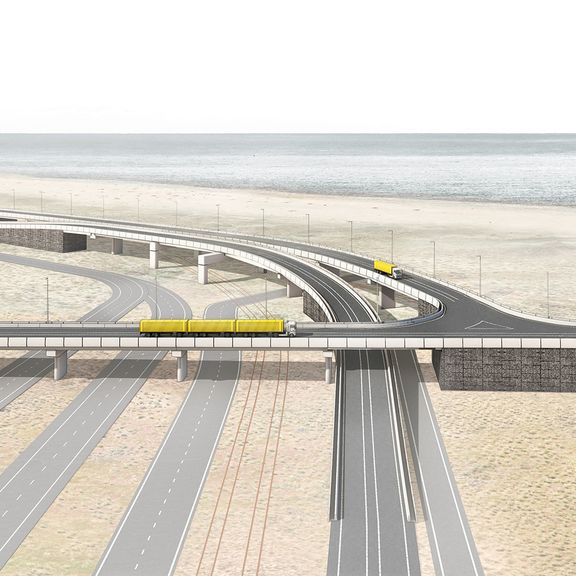 Container Exchange Route (CER)
15 June 2021
As one of the world's leading ports, Rotterdam harbours the ambition of being the smartest port. The Port of Rotterdam Authority is embracing the energy transition and digitisation as an opportunity for making logistics chains that pass through Rotterdam more efficient, more reliable and hence more competitive. A perfect example of Rotterdam's innovative ambition is the realisation of the Container Exchange Route (CER).
Efficient and flexible container exchange
Rotterdam has five independent deep sea container terminals and offers Europe's largest container cluster. The logistics on the terminals and between the port's container facilities should be as efficient as possible. That is why the Rotterdam Port Authority is introducing the Container Exchange Route; the largest, most advanced container exchange system of its kind. The CER is based on a dedicated infrastructure, common logistics agreements and ICT systems that interconnect all the port's container facilities.
How the Container Exchange Route works
The CER enables efficient exchange of containers at the Maasvlakte. A special road network connects all terminals, container depots, distribution centres and customs facilities. Via this network, vehicles transport the containers to their destination: quickly, efficiently and without disruption to or by other traffic.
The CER offers flexibility, shorter waiting times and attractive cost savings. It enables effortless container exchange and helps optimise supply chains.
Innovative and robust IT solutions enable the monitoring of the entire process via a cloud platform. In addition, the Port Authority is working hard to integrate other innovative techniques. These include cloud computing, sensor technology and artificial intelligence to ensure the highest standards of safety and operational excellence.
The Container Exchange Route should be operational by the end of 2021.
Download
More information? Contact: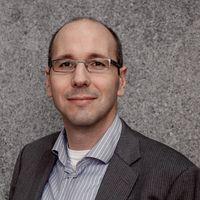 Maarten de Wijs
Business Manager Containers