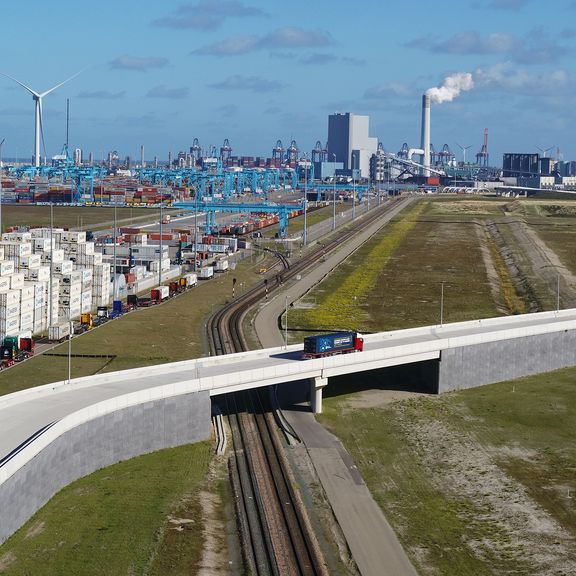 Container Exchange Route (CER)
15 June 2021
Rotterdam is one of the world's leading logistical hubs. The port contributes to employment, and prosperity and development in the Netherlands. Growth is the objective, but in a safe, smart and sustainable way. The development of the Container Exchange Route demonstrates this. The first companies will be using the route by late 2023.
Container transport
The port of Rotterdam is home to Europe's largest container cluster. Container throughput here amounts to more than 15 million TEUs annually. Developments such as the planned expansion of container terminals on the Maasvlakte mean that the limits have not yet been reached.
Moving containers between container facilities requires a transport system that maximises efficiency and integrity, which is why the Port Authority ordered the construction of the Container Exchange Route (CER).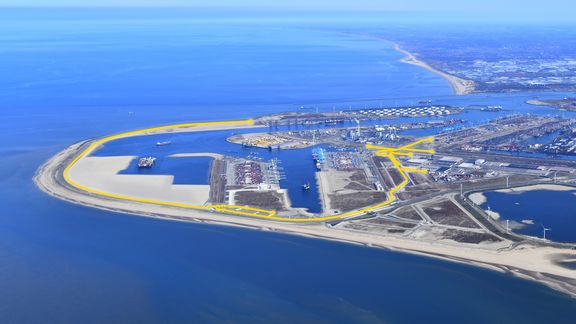 Opening
The CER will be completed and opened in phases. Commissioning is expected by the end of 2023. The volumes will increase gradually as connections are established to other terminals, depots and distribution companies.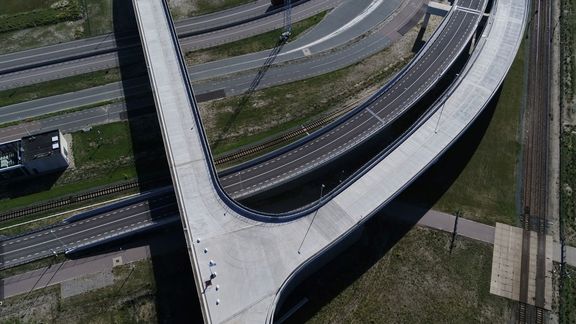 How will the Container Exchange Route work?
The CER is a 17-kilometre-long closed road network that will connect a large proportion of the Maasvlakte's terminals, depots and distribution centres, and the State Inspection Terminal. Manned vehicles will transport containers to and from their destinations via this network.
The CER is making a major contribution to security, integrity, efficiency and sustainability in the Port of Rotterdam. The routes will reduce delays. The companies using the CER will make the handling of containers smoother. That will deliver time savings, better road safety and lower emissions. In addition, because public roads will be used less, traffic flows there will improve as well.
Security will improve because this is a closed network. As a result, opportunities to access cargo in transit between the terminals and the State Inspection Terminal will be drastically reduced. This is in line with the wish of the customs authorities to introduce robust additional measures in the port of Rotterdam as part of the fight against drug trafficking and subversion.