European Commissioner for Transport visits Port of Rotterdam
02 June 2022
On May 31, Adina Valean, the European Commissioner for Transport, visited the port of Rotterdam to discuss the role of ports in the energy supply to Europe and to learn more about the challenges in the port's logistics chain.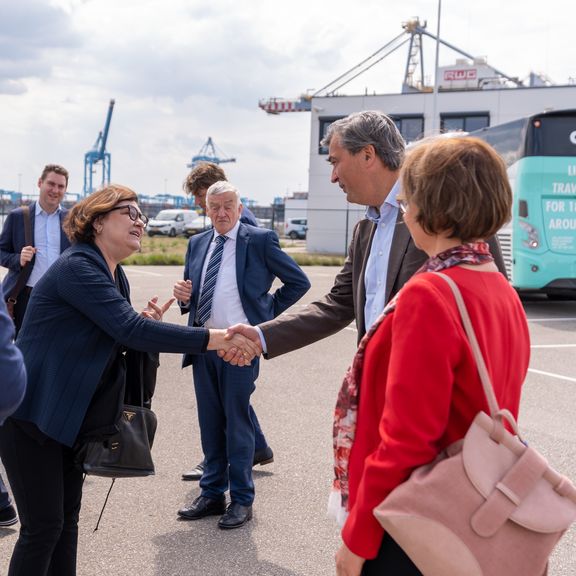 In addition to a sailing trip through the port area, a visit to the fully automated deepsea terminal of Rotterdam World Gateway (RWG) on Maasvlakte2 was included in the programme.
During the working visit the bottlenecks for the construction of new energy infrastructure (Delta Corridor and Porthos) were discussed as well as the impact of the national nitrogen crisis on energy transition projects. In addition, an exchange of views took place with the Commissioner on the greening of maritime transport and the conditions for a successful roll-out of shore-based power in European ports.