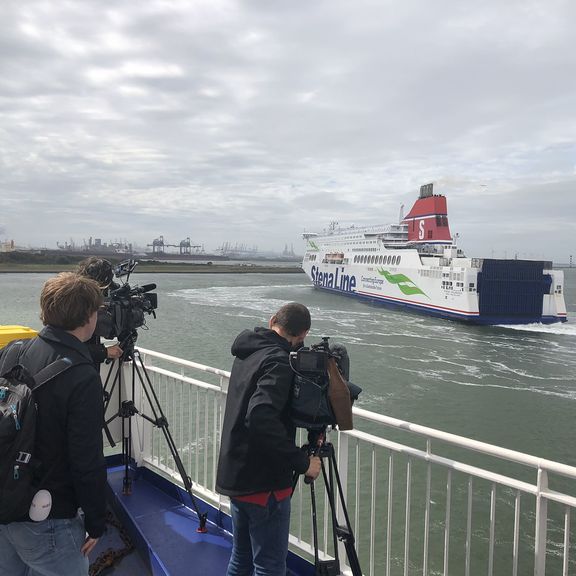 Today, Brexit still requires your attention
Brexit-proof
Europe within reach
Brexit is far from over. As of 1 January 2022, you will have to deal with several stricter customs requirements when exporting to the UK. These customs rules, which are laid down in the Border Operating Model (BOM), are being introduced step by step.
UK postpones further import controls until end 2023
The UK is postponing the tightening of customs regulations announced for 1 July 2022. This applies to all planned veterinary and phytosanitary measures as well as the additional requirement of an ENS (Entry Summary Declaration) prior to transport to the UK. The UK government plans to announce a new control regime in autumn 2022. Its introduction will start at the end of 2023. Existing customs rules will remain in force.
Action needed by all parties exporting to the UK:
Introduction of border entry models
As of 1 January 2022, access of cargo to UK ports will be through the
pre-lodgement or temporary storage model. Each port makes its own choices in this regard. The Dutch ferry companies aim to apply a combination of both models in their UK ports of call. View the information sheet on EU exports to the UK.

End of the six-month delay on UK import declarations
The UK's six-month grace period for submitting import declarations will come to an end. Without the correct declaration, cargo cannot proceed in the British port (temporary storage) or even in the Dutch port (pre-lodgement).
Get Ready for Brexit
For fast transport via the Dutch ports, you can find all the information about the new UK customs rules and the chain-wide solution for Brexit on the Get Ready for Brexit website. Deltalinqs, evofenedex, FENEX, the Port of Rotterdam Authority, Portbase and TLN have joined forces with the Dutch ferry operators to provide you with up-to-date information. The information is constantly updated and expanded. So keep an eye on the Get Ready for Brexit website.
On the website you can also consult the 5-step plan that helps new traders in goods with the United Kingdom to optimally prepare for fast transport via the Dutch ports.
Information for shipping
All ocean shipping should register a call at the Port of Rotterdam with the harbour master in advance. Please click on the links for more information for visiting Sea shipping and inland shipping.