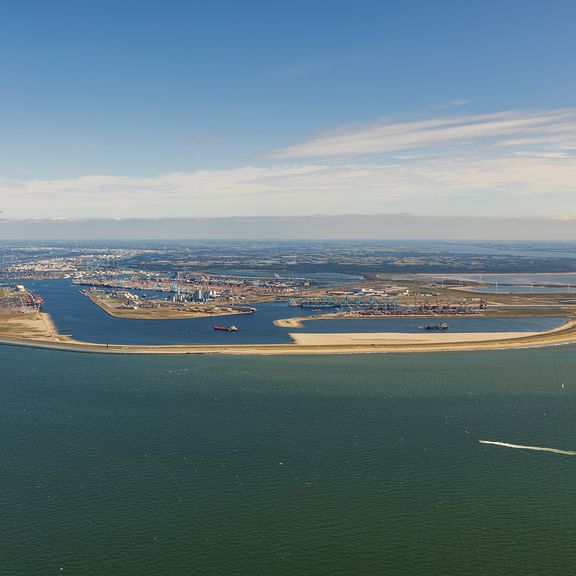 Veiligheid
Maasvlakte
11 May 2021
Many oil, transhipment and container terminal companies are located in the Maasvlakte port area, which consists of the 1st and 2nd Maasvlakte. The 2nd Maasvlakte is the newest port and industrial area of ​​Rotterdam and is intended to become the most sustainable and innovative port area in the world. For example, this is where the largest hydrogen hub in Europe will be located.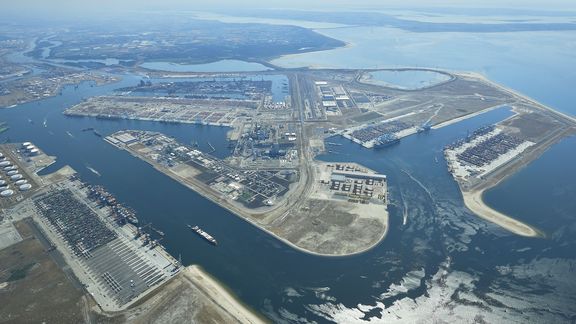 As in the other port areas, research has been conducted into the flooding risks and impact on the Maasvlakte. The aim of the study is to increase awareness and a sense of personal responsibility among users of the area here too. This study has been completed at the beginning of 2021 and an adaptation strategy has been determined with measures to safeguard the flood resilience of the port now and in the future.
Results
In many areas, the adaptation strategy recommends a water-robust design in combination with dry or wet proofing of the vulnerable and critical assets for the existing sites. For most areas there is time to use linking opportunities, in other words we can piggyback on other initiatives to protect the area against flooding. We do this for new developments, redevelopments, replacement investments and major maintenance.
For areas still to be developed, land elevation and/or a water-robust layout is recommended.
For the remaining risk in the Maasvlakte, this adaptation strategy recommends drawing up an area emergency and recovery plan and to practice this regularly. This is especially interesting for companies with interdependencies of other companies. This plan should be coordinated between companies from the Botlek, Europoort and Maasvlakte, because of the interdependence between the companies in these areas. Finally, a crisis management plan for the Maasvlakte (and the rest of the port area) under the coordination of the Rotterdam-Rijnmond Safety Region is recommended, with attention to communication just before and during a flood due to the limited response time to implement emergency plans.
Safety
The port of Rotterdam aspires to be the safest and most efficient port in the world, and is working on this ambition constantly. This requires close cooperation, to promote which the port undertakes various activities.