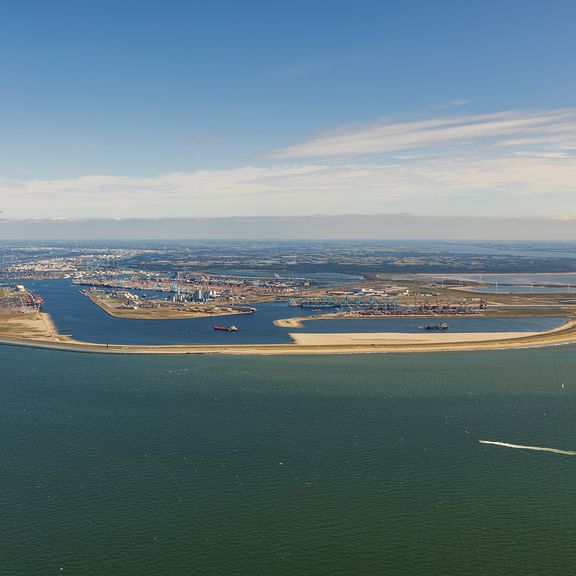 Veiligheid
Maasvlakte
11 May 2021
The Maasvlakte is home to the largest container cluster in Europe. You also find large-scale bulk transshipment companies here (oil, gas and coal). The Maasvlakte has an open connection with the North Sea. Maasvlakte 2 is Rotterdam's newest port and industrial area and is intended to become the most sustainable and innovative port area in the world. This is where Europe's largest hydrogen hub will be located, for example.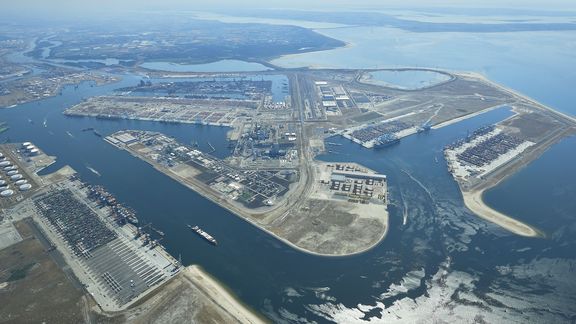 As in the other port areas, the probabilities of flooding and the consequences have been studied for the Maasvlakte. The purpose of this assessment is to raise awareness and sense of ownership among users of the area here too. An adaptation strategy has been drafted with measures to safeguard the flood-resilience for the Maasvlakte.
Results
In many places, the adaptation strategy recommends water-robust design combined with the dryproofing or wetproofing of the vulnerable and critical assets for the existing sites.
In most areas, there is time to use linking opportunities to protect the area against flooding. We do this in the case of new developments, redevelopments, replacement investments and major maintenance.
Raising the land and/or water-robust design are recommended for areas to be developed in the future. A development framework has been drafted for this purpose. It states how these areas on Maasvlakte 2 can be planned to make them flood-resilient. A distinction is made here between container terminals and other businesses, which need more protection.
With regard to the residual risk on the Maasvlakte, this adaptation strategy recommends an area-specific emergency and recovery plan, and to practice this regularly. This is particularly important for businesses that depend on other businesses. This plan should be coordinated with and by businesses in the Botlek, Europoort and Maasvlakte areas because of the interdependency between those businesses. Finally, a crisis management plan is recommended for the Maasvlakte (and the rest of the port area), with coordination from the Rotterdam-Rijnmond Safety Region, with attention to communication just before and during a flood due to the limited response time to implement emergency plans.
Risks and measures
Check your flood risk and the measures needed to protect your business.