The Waalhaven and Eemhaven area is currently being developed into the centre in the Port of Rotterdam for port-related and other services, cargo handling, distribution and light industry. Maritime and/or logistics companies are also to be found here.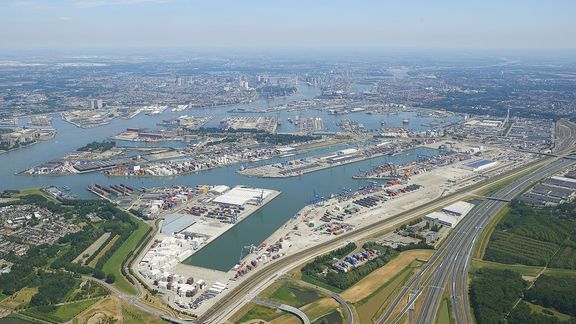 These are often smaller companies that have not been here for long, or by contrast long-established businesses. In this area, too, we have worked on developing a recommended adaptation strategy along with government authorities and the port business sector concerned. This study was completed in May 2018.
Results
As in the Botlek area, the recommended adaptation strategy comprises three types of measures, or a combination of them:
Preventive Measures
Reducing the flood risk by taking physical measures, including raising barriers, sites and bank structures (this concerns slopes and quay walls in this area).
Spatial Adaptation
Managing flood risk by preparing sites and assets for a flood disaster by for example raising vulnerable systems or sites and by 'water proofing' buildings and assets.
Crisis Management
Agreeing and implementing crisis management and disaster measures in good time, so that a flooding event can run its course in a managed and controlled way, and functions and processes can be restarted again rapidly. This concerns drawing up emergency, recovery and crisis management plans and the preparation of emergency facilities.
Safety
The port of Rotterdam aspires to be the safest and most efficient port in the world, and is working on this ambition constantly. This requires close cooperation, to promote which the port undertakes various activities.