The Waal-Eemhaven area is currently being developed into the centre in the Port of Rotterdam for port-related and other services, cargo handling, distribution and light industry. Maritime and/or logistics companies can also be found here.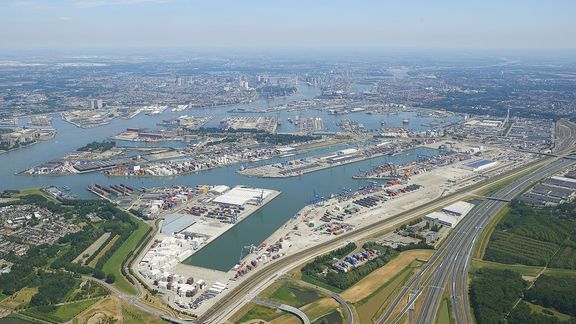 Although it is already ninety years old, the Waal-Eemhaven area is still a modern and dynamic port area. A characteristic feature is the high density of smaller port businesses that generate a lot of employment. We also worked with government authorities and the port business community in this area to develop an adaptation strategy.
Results
AThe adaptation strategy consists of three types of measures or a combination of those measures:
Preventive Measures
Reducing the probability of flooding by implementing physical measures such as raising barriers, sites and bank structures (in this area, this mainly involves slopes and quay walls).
Spatial Adaptation
Managing flood risks by adapting sites and assets to cope with floods by, for example, raising vulnerable installations or the sites themselves, and by waterproofing buildings and assets.
Crisis Management
Adopting and implementing crisis management and emergency response measures in good time to allow floods to occur in a controlled and managed way, and ensure that functions and processes can resume quickly. This involves drafting emergency, recovery and crisis management plans, and preparing emergency facilities.
Risks and measures
Check your flood risk and the measures needed to protect your business.