Energy transition
Government support for Delta Corridor
22 February 2022
The government supports the Delta Corridor project both financially and with a growing project organisation. This was announced by Minister Rob Jetten for Climate and Energy in a letter to Parliament.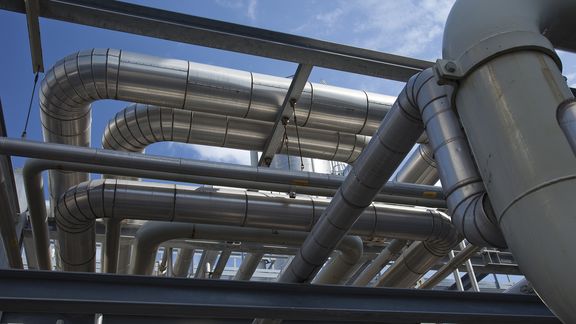 At the end of last year, the government designated the Delta Corridor as a project of national importance by including it in the Multi-Year Programme Infrastructure for Energy and Climate (MIEK). In practice, this means more government guidance to accelerate the construction of the new bundle of pipelines from Rotterdam via Moerdijk-Geertruidenberg-Tilburg-Venlo in the direction of the Chemelot industrial cluster and connecting Germany (and possibly Flanders).
Accelerating sustainability
The timely supply of hydrogen, (synthetic) LPG and (bio)propylene, combined with the removal of CO2, will help domestic and foreign industry to become more sustainable and to drastically reduce emissions. This is an important contribution to the realisation of the climate goals and the raw materials transition. Safe pipeline transport also reduces the pressure on rail transport.
Earning capacity
The Delta Corridor contributes to the future earning capacity of the Netherlands. After all, the international connection gives the project a solid basis and secures the strategic role of the Netherlands in North-West Europe. A new connection with other industrial clusters strengthens the competitive position of the industry, and along the route, opportunities are within reach for local businesses.
In the current phase, the government is investigating the usefulness, necessity and social added value of the project. The analysis is expected to be completed this summer. The Port of Rotterdam Authority is now concentrating on the technical and commercial aspects of the pipeline corridor, per tube and as an overarching project. Work is also being done on scaling up the organisation with private participants.
Minister's support
The national government will also set up an organisation to ensure that the spatial integration and procedures involved run smoothly. In the letter to the Parliament, Minister Jetten expressly supports the Delta Corridor. "I support the approach and speed that this organisation is aiming for. In order to facilitate the desired pace, aimed at the ambitious realisation in 2026, from the government's side, we will ensure that we are ready to bring this project up to speed," Jetten said.
The required public funds will amount to €5-7 million. The business community will contribute €12-14 million.