Havenbedrijf Rotterdam in rapport VN: havens Jemen in slechte staat
26 April 2021
Port capacity in Yemen has been greatly reduced by the war raging there. As a result, the supply of basic needs such as medicines, food and fuels is becoming increasingly difficult and expensive. This is according to a damage and capacity analysis of the port infrastructure and operations carried out by the Port of Rotterdam Authority on behalf of the United Nations Development Programme (UNDP) and the Netherlands Enterprise Agency (RVO).
Damage and capacity analysis of Yemeni ports
In 2019 and late 2020 the Port of Rotterdam Authority conducted a damage and capacity analysis of port infrastructure and operations in the ports of Aden, Hodeidah, Saleef, Ras Isa and Mukalla. Based on the findings, it put forward proposals for operational improvements and restoration of the port infrastructure. It also came up with proposals aimed at improving the management and maintenance of these ports.
The damage and capacity analyses reveal a severe reduction in port capacity, compounded by a lack of maintenance due to the absence of specialist knowledge in the areas of port operations, management and maintenance. The long-running war means the necessary spare parts and specialist knowledge are either non-existent or in very short supply.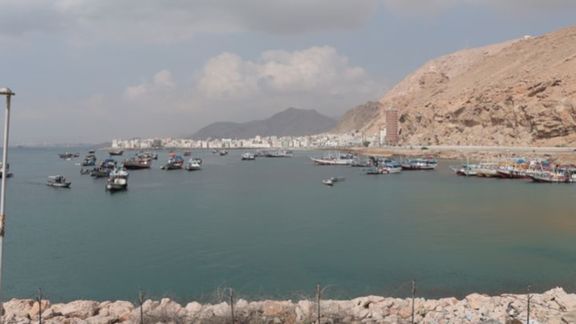 Humanitarian disaster
The war that has been raging in Yemen since 2015 has resulted in heavy damage to the country's infrastructure (including to its ports), making the supply of basic needs such as medicine, food and fuels increasingly difficult and expensive. Around 22 million people currently depend on humanitarian aid and 16 million are going hungry.
Encouraging the import of goods
UNDP is using the results of the damage and capacity analysis to urge authorities to reduce the cost of importing food and to make it easier to bring in knowledge and skills. The organisation is also using the results to help raise funds through the UN donor countries so that the recommended measures can be introduced.
Social responsibility
In line with its social responsibility policy and at the request of the Dutch government or organisations such as the UNDP, the Port of Rotterdam Authority regularly collaborates on humanitarian operations such as the ones taking place in Yemen. The Port of Rotterdam Authority shares maritime knowledge and expertise worldwide, acting sometimes as a consultant or a supplier, and sometimes as an administrator or investor.